Abreu homers to back Giolito as White Sox beat Angels 5-3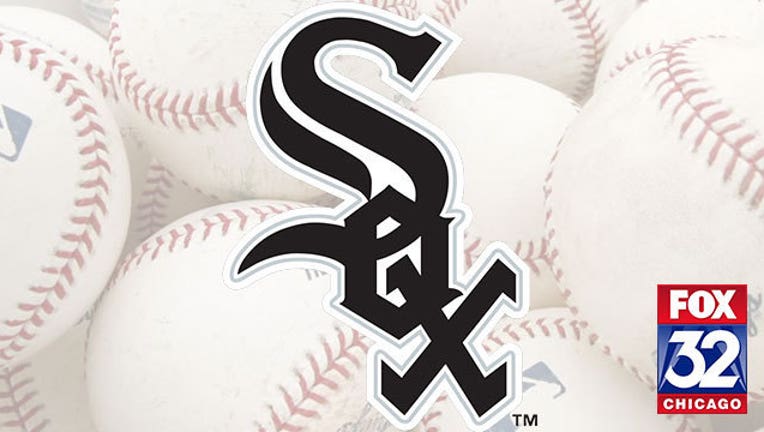 article
ANAHEIM, Calif. (AP) - Jose Abreu appears to be coming out of his slump.
The All-Star slugger homered and drove in two runs, leading Lucas Giolito and the Chicago White Sox to a 5-3 victory over the Los Angeles Angels on Monday night.
Abreu launched a solo shot in the first inning for his 14th home run of the season but only his second this month. He also tied the game at 3 with a single in the sixth.
"Last night I spent a lot of time trying to figure out how to get out of this moment," Abreu said through a translator. "I was looking at videos. I came today and did my same routine. In the game I was feeling good, and I was able to put the barrel on the ball and I got good results."
Abreu raised his batting average to .253. He batted just .212 with three home runs in June but seemed to find something in Seattle last weekend.
Shohei Ohtani hit a solo home run for the Angels, who squandered a 3-1 lead.
Leury Garcia had a go-ahead sacrifice fly with the bases loaded in Chicago's three-run sixth. Los Angeles starter Jaime Barria (5-7) and reliever Hansel Robles combined to walk three batters and hit another with a pitch during the inning, in addition to allowing an infield single. The White Sox had just two hits during the rally.
Giolito (7-8) gave up three runs and five hits in six innings during his first career start against the Angels. The Southern California native struck out five and walked four, one intentional.
"He's starting to get his feel for breaking pitches earlier than he had in the beginning of the season," Chicago manager Rick Renteria said. "He's commanding a little better and hitting his spots when he needs to."
Giolito escaped a bases-loaded jam in the fifth by getting Albert Pujols to ground into a fielder's choice.
"Facing Pujols, who is going to be a Hall of Famer, that was a cool moment for me as a young guy in this league," he said. "That was a lot of fun."
It was Giolito's first major league start in California. He had pitched at Angel Stadium in a showcase event, but this time he did it in front of about 15 friends and family members.
"With the fifth inning, you want to get out of there and minimize the damage as much as possible," he said. "Luckily I was able to come out of that with zero runs on the board."
Joakim Soria allowed a leadoff single to David Fletcher in the ninth and walked Mike Trout with two outs before throwing a called third strike past Justin Upton for his 15th save. Los Angeles went 1 for 10 with runners in scoring position.
Kole Calhoun had an RBI double for the Angels in the third and Trout added a sacrifice fly. Trout walked four times, one intentional.
Ohtani homered to center field in the fourth to give Los Angeles a 3-1 advantage. The two-way star from Japan has hit all eight of his long balls at home against right-handed pitchers. He is the first Angels rookie to hit his first eight homers at home.
Garcia scored on Kevan Smith's groundout in the fifth. Smith also was hit by a pitch with the bases loaded in the sixth, forcing in a run.
Barria, winless since June 1, lost his sixth consecutive decision. He issued back-to-back walks in the sixth and left with a 3-2 lead before being replaced by Robles. Barria was charged with four runs and four hits in five innings. He walked three and struck out two.
"I think he was a little tired," Angels manager Mike Scioscia said. "It wasn't so much the pitch count. He was up for most of the night and made some good pitches to get out of some jams and minimize the damage. But when he started the sixth walk-walk, that was uncharacteristic of Jaime."
CHART CLIMBER
With his single in the eighth, Pujols increased his total to 3,056 hits and passed Rickey Henderson for 24th place on the career list.
CEMENTING HIS SPOT
Fletcher has earned more playing time at third base. He had three hits for the second consecutive game and has three straight multihit games. It was his first career game with multiple extra-base hits (two doubles).
TRAINER'S ROOM
White Sox: OF Avisail Garcia was scratched from the lineup but entered to play right field in the eighth. He said he felt chest pains the last two days and underwent tests, including an EKG, and all checked out OK.
Angels: Pujols (left knee inflammation) was activated from the disabled list and started at first base.
UP NEXT
White Sox: LHP Carlos Rodon (2-3, 3.56 ERA) is 1-0 with a 1.35 ERA and 13 strikeouts over his past two starts. He threw 7 1/3 scoreless innings last time out in a win against St. Louis.
Angels: RHP Felix Pena (1-0, 3.42) has a 4.76 ERA at home compared to 0.96 on the road this season. He'll face the White Sox for the first time.
___
More AP baseball: https://apnews.com/tag/MLBbaseball