After disappointing season, White Sox looking to contend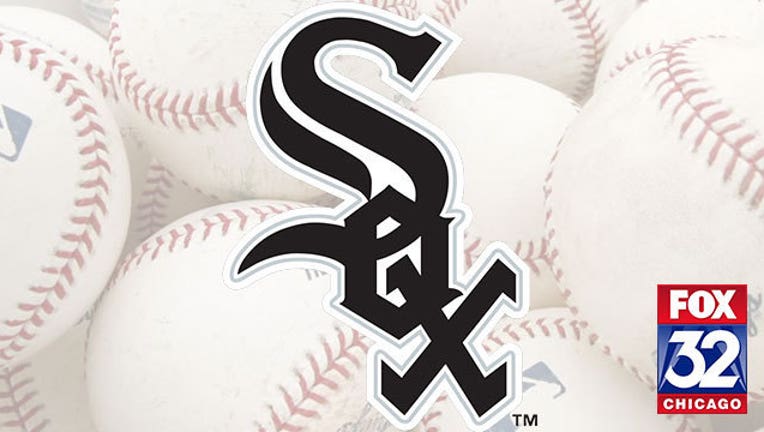 article
CHICAGO (AP) - The Chicago White Sox were sailing through a quiet spring training — and then, Adam LaRoche left the team.
That shattered the peace. Now, it's time to see if this team can get itself together.
The season opens Monday at Oakland with the White Sox insisting they are ready to contend after struggling in a big way last year.
"For whatever the reason, we've always been better as the hunter than the hunted," general manager Rick Hahn said. "I don't know why that is. Certainly, in '05 we came out of nowhere. Expectations were low for us in '08. And in '06 we had a good season, won 90 games but didn't make the playoffs. Certainly, last year we had high hopes and didn't meet up to them."
It's easy to forget the White Sox had high expectations this time last year after trading for pitcher Jeff Samardzija and signing several high-profile free agents, including LaRoche. But the only playoff games in Chicago were on the North Side.
While the Cubs broke out with 97 wins and reached the NLCS, the White Sox finished fourth in the AL Central at 76-86 — their third straight losing season.
Here are some things to know as they try to establish themselves as contenders:
WHO'S HERE, WHO'S GONE: The White Sox didn't grab quite as many headlines this time with their offseason moves. They were busy, though.
Chicago traded for All-Star and Home Run Derby champion Todd Frazier to solidify a longtime weakness at third base and add a big bat to the lineup. The White Sox also brought in infielder Brett Lawrie, upgraded at catcher with Dioner Navarro and Alex Avila, and added pitching depth with Mat Latos and outfield help in Austin Jackson.
Samardzija is gone. So is LaRoche following an ugly split in mid-March.
Team executive Ken Williams asked him to cut back on his 14-year-old son Drake's access. LaRoche said he would retire instead, leaving $13 million in salary on the table.
The fallout raised questions about the team's unity, with ace Chris Sale saying Williams "bold-faced lied to" the team, not to mention children in the workplace. After all, Drake LaRoche travelled with the team and had a locker.
ON THE REBOUND: The White Sox have a four-time All-Star leading the rotation in Sale and one of the game's best sluggers in Jose Abreu along with some solid pieces in Adam Eaton, closer David Robertson and starters Jose Quintana and Carlos Rodon. But they also need some bounce-back seasons from a few players.
It would help if Melky Cabrera, one of the big offseason pickups a year ago, got off to a better start. He struggled early and wound up with a .273 average after hitting a combined .311 over the previous three years with San Francisco and Toronto.
Frazier also needs to show his struggles over the second half last season with Cincinnati are behind him.
An All-Star the past two years, he hit.255 with 35 homers and 89 RBIs overall. That's not bad, but his numbers after the break were: .220, 10 homers, 32 RBIs.
If Frazier regains his form, he and Abreu could be a formidable combo in the lineup. The White Sox are also counting on him to provide a spark in the clubhouse.
"You can see, he's a good guy, always smiling," Abreu said through an interpreter. "In the field, I think that can be huge."
IN THE DUGOUT: Manager Robin Ventura enters his fifth season with a 297-351 record and an expiring contract. Expect the scrutiny on him to intensify if the White Sox struggle in the early going.
DELIVERY DUE: The White Sox have been waiting on Avisail Garcia to live up to his potential since they acquired him during the 2013 season and it's fair to wonder how much more patience they have. At 24, there still is time. But the clock is ticking on him. He struggled in right field and at the plate last year, batting .257 with 13 homers and 59 RBIs, after missing a big part of the 2014 season because of a shoulder injury.
IN CONTROL: Drafted third overall in 2014, Rodon showed promise while going 9-6 with a 3.75 ERA. One thing he needs to improve: his control. Among pitchers with 130 innings or more last season, Rodon's 4.59 walks per nine innings were by far the most in the majors.