Anderson starts out well for Brewers in a win over Cubs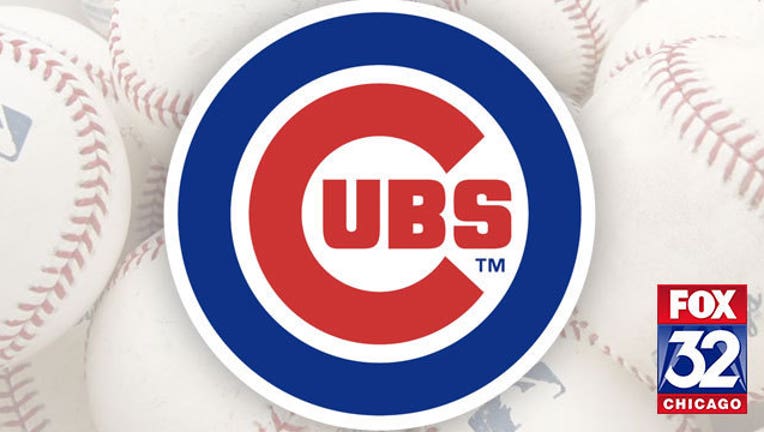 article
PHOENIX (AP) — Chase Anderson pitched two scoreless innings in his Milwaukee spring training debut and helped a Brewers' split squad to a 2-1 win over the Chicago Cubs on Thursday.
Anderson struck out Kris Bryant in the first inning and allowed a single to Miguel Montero in the second.
"The body feels good and the arm feels good which is the main thing you want to see," said Anderson, acquired from Arizona last month along with Aaron Hill in a deal that included second baseman Jean Segura.
Montero added a single in the fourth, accounting for two of the Cubs' seven hits. Bryant had a single in two at-bats and Anthony Rizzo was 0 for 2 with a strikeout.
"It's hard not to get the adrenaline going and competing, especially against the Cubs," Anderson said. "That's a pretty good team over there and I like to go against the best. It's going to make you better."
Jonathan Lucroy had an RBI single for the Brewers in the third. Jacob Nottingham had a pair of doubles and scored a run, accounting for half of Milwaukee's four hits.
"Chase got us started off good throwing strikes and when your starter is rolling like that it's a lot easier to come in and get some hits," said Lucroy, looking to come off an injury-hampered 2015 season. "Chase locates very well and makes the job of a catcher pretty easy."
STARTING TIME
Cubs: Travis Wood allowed a leadoff triple to Jonathan Villar, but limited the damage to one run and finished with two strikeouts and a 1-2-3 second inning.
"I felt crisp. The pitches were down and I got some quick outs," said Wood, who was a starter coming out of spring training last year but will likely reprise his later-season role in the bullpen. "It's good to put yourself in a situation to work out of the stretch early."
Brewers:Josh Hader struck out three and retired six of seven hitters he faced in his first exhibition game. The 21-year-old was acquired from Houston in the Carlos Gomez deal on July 30.
"Josh doesn't have to do any more than be himself, and that's plenty good enough," Milwaukee manager Craig Counsell said. "It was great to see that he handled it with the heartbeat you need on the mound. He knows what he's good at and what he needs to get better at."
DOGGONE RUMORS
Rumors continue to swirl in cyberspace that Hank, the loveable pup who was rescued from the grounds surrounding Maryvale Ballpark and transformed the Brewers mascot two years ago, has either been replaced or benched by a more fetching model in recent photos released by the team.
The team, muzzled on the topic for the most part to this point, has called a press conference for Friday in Milwaukee to answer questions "related to Hank 1."
Hank, named after Milwaukee legend Hank Aaron, has had two bobbleheads fashioned after his likeness and the team shop in Maryvale is littered with items featuring the pooch.
TRAINERS ROOM
Brewers: Counsell said second baseman Scooter Gennett will miss as much as a week with shoulder soreness "We're just going slow with him," Counsell said. "I think he's going to be a week away, probably, but we're treating it as day-to-day. With improvement, it could be faster."
Colin Walsh, a winter-meeting draft acquisition from Oakland, made his second straight start at second against the Cubs and Jake Elmore played second against the San Francisco Giants in Scottsdale.
UP NEXT
Cubs: RHP Pierce Johnson is to make his first spring training start against the Los Angeles Angels and Jered Weaver in Mesa.
Brewers: RHP Wily Peralta is to start against Seattle.