Anisimov nets late power-play goal, Blackhawks beat Wild 2-0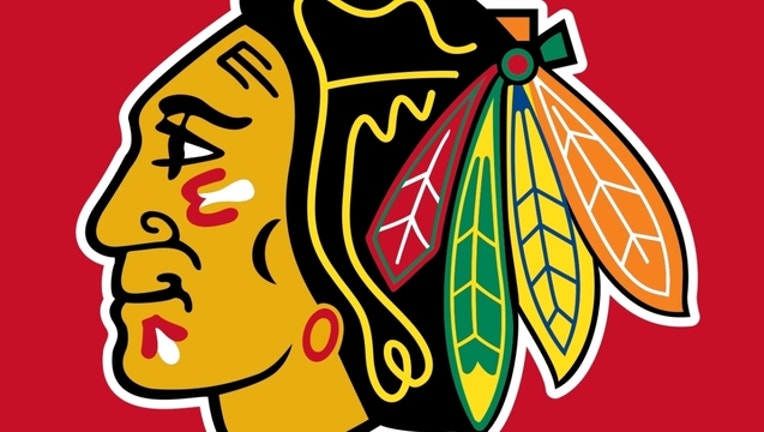 article
ST. PAUL, Minn. (AP) - For a team not scoring a lot of goals, the Blackhawks are managing just fine - thanks to Corey Crawford.
Crawford made 24 saves for his second straight shutout, Artem Anisimov scored a power-play goal with 5:42 left in the third period, and Chicago beat the Minnesota Wild 2-0 on Saturday night.
"Those games are fun against that team. It seems like they're always close games, intense. The crowds are always into it, so that makes it fun," Crawford said.
Crawford, who lowered his goals-against average to a league-best 1.75 and increased his save percentage to a second-best .945, made his best stop early in the third when he got his glove up to thwart a breakaway by Eric Staal. He stacked the pads to stop Jared Spurgeon a short time later on another breakaway.
Crawford also came out to stop Mikko Koivu with the left pad, seconds before Jan Rutta cleared a loose puck out of the Chicago crease.
"I'm feeling pretty good with that, getting a good feel for when to come out, when to come out aggressively, stay deep and read for a pass across. That's a big part of the game, but right now it feels pretty good," said Crawford, who stopped 35 shots in a 3-0 win over Philadelphia on Wednesday.
His strong play has been needed. After scoring 10 times on opening night, the Blackhawks have scored 33 goals in 13 games, yet have gone 6-5-2.
"I'd say we'd still like more production," coach Joel Quenneville said. "At the same time, the better you check the more offense you get off it. Tonight, I still don't think we generated enough offense but certainly I didn't mind the way we played without it."
Devan Dubnyk stopped 33 shots for Minnesota, which finished a season-long six-game homestand 3-3-0.
"When you have open nets and you have two breakaways in the third period, you've got to score because eventually the other team is going to get that one chance and put it in," Wild coach Bruce Boudreau said.
Anisimov did just that.
With Minnesota's Luke Kunin serving a double-minor for high-sticking, Duncan Keith's shot from just inside the blue line was deflected in front by Anisimov just past the halfway point of the man advantage.
"I saw the puck all the way through from Dunc's stick to my point. It's so nice when it goes in," he said.
Anisimov has scored in four straight games, including two power-play goals. Chicago is 2-for-8 on the power play in its last two games after going 0-for-14 in three straight losses.
"We had a real tough stretch without scoring on the power play and now we've scored two big ones," Quenneville said.
Alex DeBrincat added an empty-net goal for the second straight game.
Both teams missed by inches in the first period.
Chicago's Richard Panik hit the crossbar 13 minutes in, and a redirect from Nino Niederreiter during a late Wild power play bounced off the post, off the far leg of Crawford as he struggled to get back into position and out of harm's way as the goal horn incorrectly sounded.
"Ninety-nine percent it goes in somehow, maybe it goes somehow, off his back or off his helmet or somehow. But at the end of the day, right after, we had another couple great chances we have to bury," Niederreiter said.
DeBrincat hit the post on a 2-on-1 with Panik early in the second.
NOTES: Chicago is 2-4-0 against the Central Division this season. Minnesota is 1-3-0. ... Chicago D Gustav Forsling (upper body) missed his second straight game. He practiced with the team Friday and might return Sunday. ... Wild C Landon Ferraro, who's missed six games with a hip flexor injury, was back on the ice for Friday's practice.
UP NEXT
Chicago: Returns home to face Montreal Sunday.
Minnesota: Starts a four-game trip Monday in Boston.