Arcia's 4 RBIs in debut help Angels beat White Sox 12-8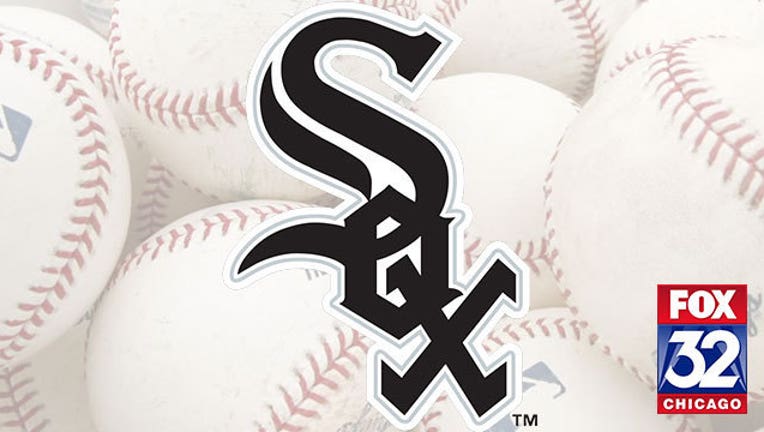 ANAHEIM, Calif. (AP) -- Francisco Arcia clapped his hands together as he rounded second base, the only thing he could do to keep from crying. After 12 seasons in the minor leagues, he had a three-run homer is his big league debut for his first hit.
"I always fight for this moment and I'm glad I made it. I feel so proud of myself," he said after a 12-8 win over the Chicago White Sox on Thursday.
Arcia became the first Los Angeles Angels player with four RBIs in his big league debut, going 2 for 4. The 28-year-old was called up from Triple-A Salt Lake and started at catcher following the trade of Martin Maldonado to Houston earlier in the day.
Arcia was not aware he was starting until he entered the clubhouse at Angel Stadium for the first time. Batting eighth in the order, he lined out in the second inning, walked in the fourth, struck out in the fifth and homered in the seventh against Juan Minaya to put the Angels ahead 9-5.
"For his first hit to be a home run, that's something special," Angels manager Mike Scioscia said.
Arcia added a run-scoring single in the eighth off Chris Volstad. Arcia had not slept since learning Wednesday night of his call-up.
Los Angeles won consecutive games for the first time since June 29-30. Ian Kinsler and Kole Calhoun also homered, and the Angels had a season-high eight extra-base hits. Albert Pujols singled for his 3,060th hit, tying Craig Biggio for 24th place, and Justin Upton had four hits for the first time with the Angels.
Nick Tropeano (4-5) won at home for the first time since May 18, 2016, allowing five runs in 6 1/3 innings with a season-high seven strikeouts. All five hits Tropeano gave up were home runs -- he conceded 25 homers in his 35 previous starts.
Daniel Palka and Jose Abreu each hit two home runs for the White Sox, who matched their season high with six homers. Avisail Garcia and Nicky Delmonico also went deep.
Dylan Covey (4-6) lost for the fourth time in five starts, giving up six runs and nine hits in 4 2/3 innings. He allowed Calhoun's eighth career leadoff homer, his first this year.
"Dylan wasn't as sharp as he had been the last few outings, I think that was obvious," White Sox manager Rick Renteria said. "He tried to work through it, grind it, but they kept attacking."
Kinsler hit a tiebreaking home run in the fourth for a 3-2 lead, and Andrelton Simmons hit a two-run triple later in the inning that became a Little League home run as three runs scored. The ball rolled past center fielder Leury Garcia to the warning track, and Simmons came home when shortstop Tim Anderson's relay throw went 30 feet up the first-base line for an error.
"Ian Kinsler is looking like the Ian Kinsler that played against us for all those years," Scioscia said. "Andrelton is back slashing with guys on base and getting RBIs."
Avisail Garcia and Palka homered on consecutive pitches in the seventh, and Delmonico's drive off the screen attached to the right-field foul pole later in the inning cut Chicago's deficit to 6-5.
Then Arcia rebuilt the lead.
"It's awesome, man, to grind that long in the minor leagues and get that opportunity to get here," Upton said of Arcia. "And he took full advantage of it."
SWIPING
Mike Trout reached 20 stolen bases for the third straight season and fifth time overall. Darryl Strawberry is the only other player with five seasons of 25 homers and 20 steals by age 26.
BYE
Los Angeles RHP Oliver Drake was claimed off waivers by Toronto.
ILL UMP
Plate umpire Gerry Davis left after the sixth inning because of dizziness and was replaced calling balls and strikes by second base umpire Pat Hoberg,
TRADE FRONT
Chicago traded RHP Joakim Soria to Milwaukee for a pair of pitching prospects, LHP Kodi Medeiros and RHP Wilber Perez. The 34-year-old Soria was 0-3 with a 2.56 ERA and 16 saves in 40 appearances for the White Sox this season. As part of the trade, Chicago will send Milwaukee $1,064,516 to cover part of the $4,145,161 remaining in the guaranteed portion of Soria's $25 million, three-year contract.
UP NEXT
White Sox: RHP Reynaldo Lopez (4-8, 4.13 ERA) has lost three straight starts heading into Friday's game against visiting Toronto.
Angels: LHP Andrew Heaney (6-6, 3.66) has won four consecutive home starts ahead of Friday's outing against Seattle. Heaney is 0-2 against the Mariners this season, allowing seven earned runs in 14 innings.