Arrieta prepares for opener with 5 innings, Cubs beat A's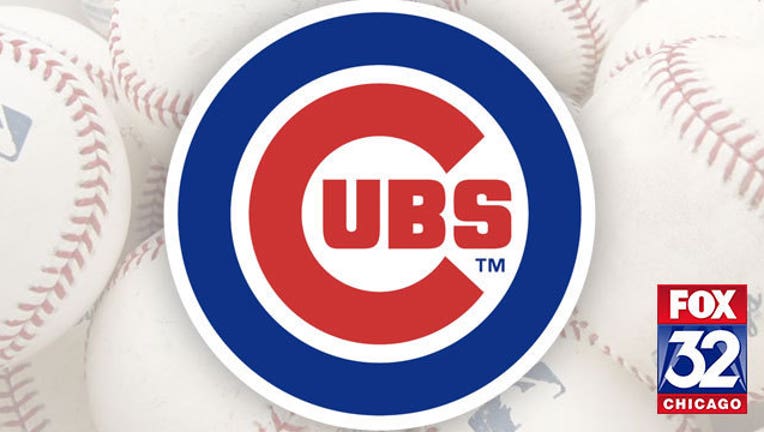 article
MESA, Ariz. (AP) - Jake Arrieta prepared for his start on opening day, overcoming a 28-pitch first inning Tuesday as the Chicago Cubs beat the Oakland Athletics 9-5.
Arrieta went five innings, allowing one run and two hits. The NL Cy Young Award winner struck out five and walked two. The Cubs open Monday at the Los Angeles Angels.
"I got to throw all my stuff," Arrieta said. "I got to pitch through some struggles with command."
As for his opening-day start, Arrieta said, "To be the guy on the mound for the first one is something special. But it's short-lived. Once that's over, it's back to business."
"We're excited that camp's winding down. Everybody is fairly healthy, strong and ready to go. That's the most important thing," he said.
Kyle Schwarber homered on the first pitch from A's starter Sonny Gray.
Addison Russell hit a two-run shot off Gray in the fourth. Later, Munenori Kawasaki hit a three-run homer, Matt Szczur had a two-run shot and David Ross hit a solo drive for the Cubs.
Billy Butler and Andrew Lambo had two hits and Josh Phegley homered for the A's.
HE MIGHT BE BACK
Kawasaki was sent down as the Cubs made roster moves before the game. He was in camp on a minor league contract and manager Joe Maddon said Kawasaki "couldn't have had a better spring training."
Maddon said Kawasaki likely will be called up at some point, "and he's going to be one of the most popular athletes ever to play in Chicago when he finally arrives."
In fact, the sellout crowd chanted Kawasaki's name after he homered.
HAHN DOWN
Jesse Hahn, once projected as a member of the Oakland rotation, has been optioned to Triple-A Nashville after he put up an 11.15 ERA in the spring.
"It's a tough one," manager Bob Melvin said. "I'd be shocked if he wasn't back."
"At this point, he knows he needs to get the ball down. He was great about it. He knows to pitch a little better. But we know he has the ability to do that, as does he," he said. "If we're going to have the type of year that we envision having, he's going to need to be a part of it. But right now, he just needs to iron some things out."
Also, Felix Doubront will be the team's fifth starter, Melvin announced.
STARTING TIME
Athletics: Gray gave up three runs and eight hits in five innings.
Melvin judged that Gray had a good start, saying, "he gave up some hits but only two were hit hard, and both of them left the ballpark. You got to give the hitters some credit."
Cubs: Arrieta walked two, struck out five and threw 102 pitches in his final Cactus League start. That's more pitches than in the usual final spring training start, but he had to come out of his previous start because of a blister.
"There is no blister anymore," he said. "It's a non-issue."
UP NEXT
Athletics: Rich Hill is scheduled to start Wednesday vs. Arizona's Shelby Miller.
Cubs: Jon Lester is set to start at home Wednesday vs. Colorado's David Hale.