Balanced Blazers beat Bulls 112-110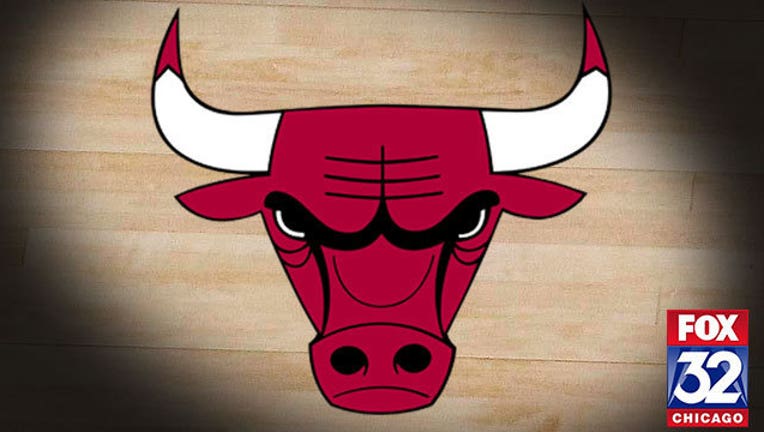 article
CHICAGO (AP) - Damian Lillard had 30 points and seven assists, CJ McCollum scored 24 and the Portland Trail Blazers beat the Chicago Bulls 112-110 on Monday night for their third consecutive victory.
Allen Crabbe added 17 points for Portland, which opened a five-game trip with its fourth win in five games. Maurice Harkless had 11 and Evan Turner finished with 10, providing a nice boost in the fourth quarter.
Dwyane Wade scored 34 points for the Bulls, and Jimmy Butler finished with 26 points, seven rebounds and five assists. Robin Lopez had seven points and 14 rebounds.
Chicago played without point guard Rajon Rondo, suspended one game for conduct detrimental to the team. There was no public indication from the Bulls on what triggered Rondo's suspension. He is expected to return Tuesday night in Detroit.
"We've moved past it. It's something where we're not going to talk about the details of it," coach Fred Hoiberg said.
Portland trailed 93-92 before Ed Davis converted a driving layup with 8:19 left, sparking an 11-0 run for the Trail Blazers. Turner made three straight jumpers and Lillard connected from long range to make it 103-93 with 5:55 left.
Chicago closed to 108-105 on Nikola Mirotic's two foul shots with 1:56 remaining, but Lillard made four free throws in the final seconds to help Portland hold on.
Mirotic finished with 18 points and seven rebounds for the Bulls, who have dropped three of four. Isaiah Canaan had 10 points.
Lillard scored 17 to help Portland to a 65-57 halftime lead. The Trail Blazers shot 55 percent in the first half, but the Bulls turned it up on defense to get back in the game in the third quarter.
Mirotic capped an 18-4 run with two foul shots, giving Chicago a 75-70 lead with 5:44 left. The Bulls had an 87-83 advantage before McCollum made a 3-pointer in the final second of the period, trimming the lead to one heading into the final quarter.
TIP-INS
Trail Blazers: F Al-Farouq Aminu played 17 minutes in his return to the lineup after being sidelined by a left calf injury. Aminu started the first eight games of the season before he got hurt Nov. 8 against Phoenix.
Bulls: Wade got his fourth assist in the fourth quarter to reach 5,000 for his career. ... F Doug McDermott practiced with the Windy City Bulls after he was assigned to the D-League for conditioning. McDermott hasn't played since Nov. 11 due to a concussion. "Hopefully he has another good day tomorrow and we'll see what happens with Thursday," Hoiberg said. ... G Michael Carter-Williams, who has been sidelined since Oct. 31 with left wrist and left knee injuries, also could head to the D-League soon. Hoiberg said he thinks Carter-Williams is going to be re-evaluated Tuesday.
UP NEXT
Trail Blazers: Visit the Milwaukee Bucks on Wednesday night. Portland is 1-4 in Milwaukee over the past five seasons.
Bulls: Visit Detroit on Tuesday night for their first game of the season against the Pistons. Chicago dropped three of four to Detroit last season.