Bears beat Packers, clinch NFC North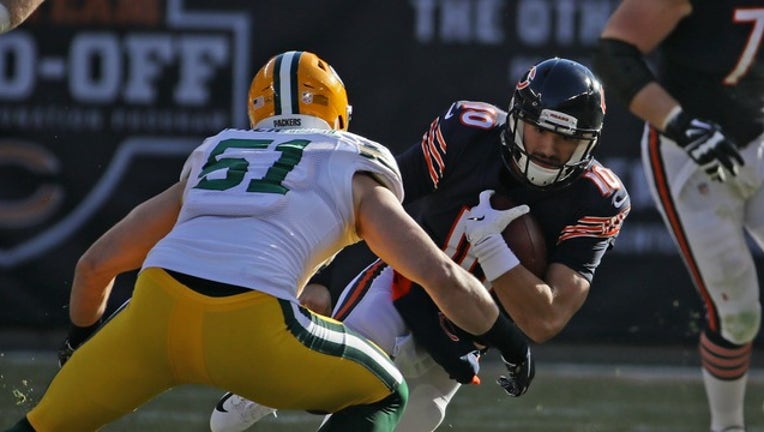 CHICAGO (Fox 32 News) - The Chicago Bears beat the Green Bay Packers 24-17 on Sunday, clinching the NFC North.
The Chicago Bears got on the board first, capping a 60-yard drive with a Jordan Howard 9-yard run up the middle. After that, it was 7-0 Bears.
It was 7-3 late in the first half, when quarterback Mitch Trubisky threw to Tarik Cohen and he scored a 12-yard touchdown for 14-3 Bears at the half.
After the Bears failed on a fake punt, the Packers tied the game with Jamaal Williams scoring on a 10-yard touchdown run. After they added the 2 point conversion, the game was tied 14 all.
But in the fourth quarter, Trubisky found Trey Burton for a 13-yard touchdown to put the Bears back in front 21-14. 
This is the first time the Bears have won the NFC North since 2010.