Bears gain confidence from rare win with young lineup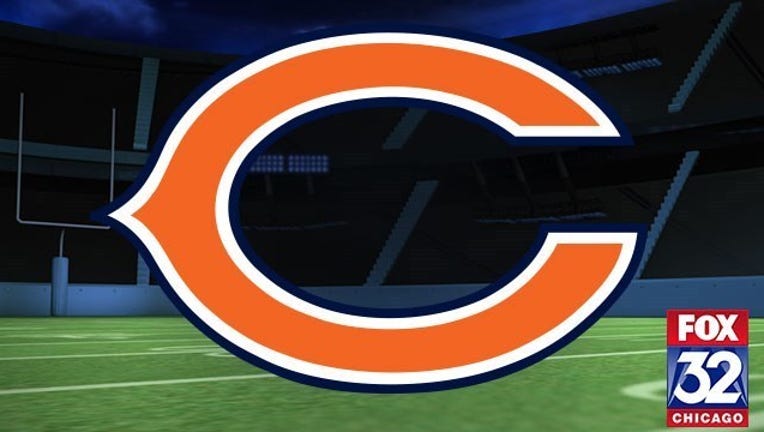 article
LAKE FOREST, Ill. (AP) - Even if the Chicago Bears' future at quarterback is murky, their vision of the future at numerous other spots looks more clear.
A nonfactor in the NFC North race, the Bears continue giving effort normally associated with teams in a playoff chase. Sunday's 26-6 victory over the San Francisco 49ers provided them with hope about their long-range future.
It's easier for the Bears to be more confident about the future with production they're receiving from young players such as rookie linebackers Leonard Floyd and Nick Kwiatkoski, and several reserves on the offensive line.
Floyd continues to live up to his draft status as the ninth overall pick. He has seven sacks, a fumble recovery for a touchdown and a safety. He's put up those numbers despite missing three games with injuries.
"I've been impressed," Bears coach John Fox said. "He's a very athletic guy. He's got a lot of natural abilities.
"His mindset is good, too."
Floyd suffered a concussion on a scary play against the New York Giants on Nov. 20 when he crashed into the side of Bears defensive lineman Akiem Hicks. It meant Floyd's first ride ever in an ambulance. He left the hospital, sat out a week, then made two sacks Sunday in the win over San Francisco.
"Obviously we've talked about his athleticism, his speed," Fox said. "We could have used it in every game.
"And really even early in yesterday's game we could have played a couple of things a little bit better. What was impressive about Leonard was being able to put maybe ... not some of his better plays behind him. I thought he responded really well in the second half."
Floyd's early problems in Sunday's win had less to do with his injury and more with missing practices.
"Definitely at the beginning of the game I was playing kind of jittery," Floyd said. "The more the game went on, the more I settled down.
"I haven't been practicing for two weeks, contact-wise. I just had to get my feet."
Kwiatkoski, a fourth-round pick, made nine tackles against the 49ers starting for Jerrell Freeman, who was suspended for using a performance enhancer. It was his third start this season due to injuries or suspensions.
"I think with those experiences and that preparation, I think he's playing faster," Fox said.
Even with using young players on defense such as Floyd, Kwiatkoski and safety Deon Bush, the Bears have moved to seventh in yards allowed at 326.8 per game, and sixth stopping the pass at 220.3 a game.
On offense, they've moved up to 16th despite losing quarterback Jay Cutler to injury and missing wide receiver Alshon Jeffery due to a performance enhancer suspension the past two games.
Journeyman guard Eric Kush has filled in for injured Josh Sitton and helped with pass blocking that allowed only one sack the past two weeks.
But on offense the big change has been quarterback Matt Barkley, who is making an obvious case to be around next year, whether or not Cutler returns.
The Bears scored three touchdowns in the each of the last two games with Barkley at quarterback. They hadn't scored more than two in any game this season before he played.
Barkley connected on 11 of 18 for 192 yards in the snow against the 49ers. Fox saw improvement over the loss to Tennessee, when Barkley threw two early interceptions.
"Well, I think confidence at any position is huge," Fox said. "Typically you have confidence, something good's got to happen. So I think in his case, even though we lost a week ago against Tennessee, I think he felt confident. I don't think he's lacking for confidence. I think that's evident in the style of play, kind of how he handles things."