Bears' Glennon tries to shake off rough outing, QB debate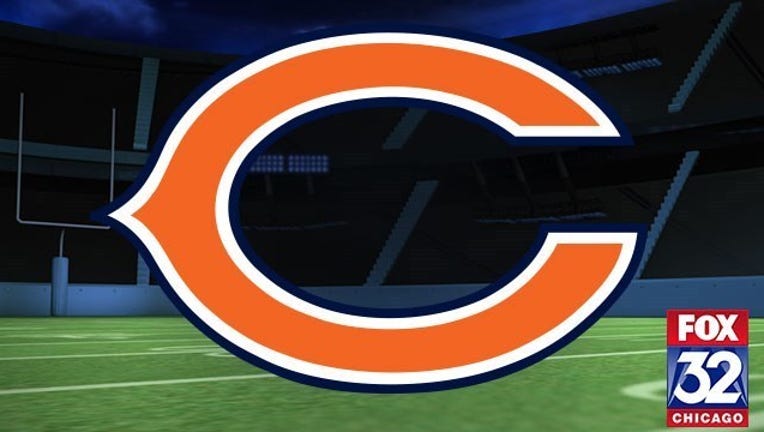 article
LAKE FOREST, Ill. (AP) - With mounting calls for a quarterback change, Mike Glennon insisted he is only focused on one thing as the Chicago Bears prepare for the Pittsburgh Steelers.
That would be improving on last week's performance. To that end, there is plenty of room to get better.
Glennon will try to bounce back from a rough outing against the Tampa Bay Buccaneers when the Bears host the Steelers on Sunday.
"When things don't go well then you're ultimately going to look in the mirror and figure out what I can do better," he said. "And there's definitely things I can do better from that game, but there's also things I did well that I'll continue to build on."
While Glennon threw for 301 yards and a late touchdown, he also committed three of Chicago's four turnovers in a 29-7 loss to the Buccaneers.
He lost a fumble on a sack, leading to a touchdown, and had one of his two interceptions returned to the end zone.
About the only thing Glennon did succeed in doing was adding more fuel to the debate over who should be the starting quarterback for the Bears (0-2).
Coach John Fox announced there won't be a change this week, meaning the wait for No. 2 overall pick Mitchell Trubisky continues.
"Some days are better than others," said Glennon, who insisted he wasn't looking over his shoulder. "You've just got to stay even-keeled, focus on the upcoming series and you know just go out and execute."
The Bears are counting on a bounce-back game from their quarterback and hoping some players return from injuries this week.
Getting guard Kyle Long (ankle) and receiver Markus Wheaton (finger) back would give Glennon more protection and an option downfield.
While Wheaton probably would have been only the third or fourth receiver had Cameron Meredith and Kevin White not gone on injured reserve, he can at least spread the field.
Better blocking would also help a run game that managed just 20 yards. Jordan Howard ran for 7 against Tampa Bay.
Glennon was 31 of 45 last week despite several dropped passes. Through two games, he has a 67.1 percent completion rate, but he's averaging just 6 yards per attempt. His longest completion? A 22-yarder against Atlanta in the opener.
"Completing the ball is fun," Glennon said. "I mean, that's the job of the quarterback is to complete the football. As long as those completions keep coming that's what I'll keep doing."
What Glennon can't do is give the ball away as he did last week, particularly on third downs. While the Bears converted 7 of 14, he committed two turnovers that led to touchdowns.
Offensive coordinator Dowell Loggains said Glennon "played really well on third down." But there were some ugly moments.
The Bears had third-and-8 at their 46 when Noah Spence forced a fumble with a sack early in the second quarter. Tampa Bay took over at the Chicago 35 and drove for the TD.
On the next possession, the Bears had the ball on their 41 when Robert McClain picked off an underthrown pass and returned it 47 yards for a TD.
"I think ultimately you're always looking for ways to improve, and when things don't go well, then you're ultimately going to look in the mirror and figure out what I can do better," Glennon said.
Can he bounce back? Fox said yes.
"You're gonna have bad days," Fox said. "It's how you respond to that. Won't be his first time and I'm sure it's not going to be his last time. We have confidence in him."
NOTES: Long acknowledged he suffered a setback this summer because he pushed himself too hard trying to come back from ankle surgery. "Just trying to push it thinking my pain tolerance would be able to trump the issue at hand and it really didn't," he said. ... Fox had no update on LB Nick Kwiatkoski, who left the Tampa Bay game because of a pectoral injury. "We're still looking at it," Fox said. "There's different opinions, but we'll keep you posted when we find out the more exact length or time involved and we'll let you know."
___
For more NFL coverage: http://www.pro32.ap.org and http://www.twitter.com/AP_NFL