Bears linebacker Leonard Floyd undergoes surgery on hand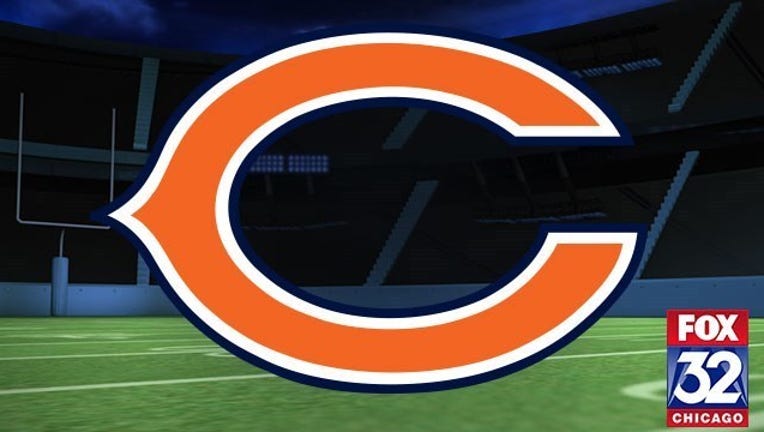 article
LAKE FOREST, Ill. (AP) - Despite impressive preseason numbers, the Chicago Bears will enter the regular season no more certain about their pass rush than when they opened training camp due to an injury to linebacker Leonard Floyd.
Floyd, the Bears' first-round draft pick in 2016, broken his right hand in Saturday's 24-23 preseason win at Denver.
Coach Matt Nagy on Monday said the injury would not be healed by the season opener Sept. 9 at Green Bay.
"I think he's going to have to end up playing through it," Nagy said. "It might require something in regards to having a cast or a club-type deal, and there's been evidence of guys that have had that and been productive. And that's what we're hoping right now."
Nagy couldn't rule out Floyd missing the opener due to fractures of his right index and middle fingers.
"He got cut (blocked) on the edge and he went to brace himself on the ground, and so it was just kind of unlucky," Nagy said.
The Bears also lost tight end Adam Shaheen in the game. The second-year player sprained his ankle and his status for the opener is uncertain, as well.
Chicago has plenty of depth at tight end with Dion Sims, Trey Burton and Daniel Brown. The outside pass rusher spot is much thinner.
The Bears decided against re-signing veteran outside pass rushers Pernell McPhee and Willie Young in the offseason, and went instead with Floyd, free agent acquisition Aaron Lynch, veteran Sam Acho, Isaiah Irving and rookie Kylie Fitts.
Lynch has been out since the first day of training camp with a hamstring injury, and now Floyd is hurt again. Floyd had 11½ sacks his first two seasons, but missed 10 games due to injuries.
"He's staying positive, he's in good spirits," Nagy said. "The surgery went well for him, as good as it could go. So now it's just a matter of having the right mindset and recovering from the surgery and staying in it mentally."
Nagy said it's possible Lynch could practice soon. He also missed much of the team's offseason work due to injuries.
"We feel good with where he's at," Nagy said. "We know it's been some time here. We want to get him up and running. He's getting closer and closer by the day, so we do feel really good about where he's at. He is getting better."
The Bears' pass rush actually appeared strong in the preseason before losing Floyd. They've averaged 4.3 sacks in three games and only New England is averaging more.
Part of the reason is a three-man interior line has been effective, even with starting defensive end Akiem Hicks missing Saturday's game due to minor knee soreness. Nagy called that a "day-to-day" situation.
Second-year defensive end Roy Robertson-Harris is a big reason for the strong inside rush so far. He leads the NFL preseason with 3½ sacks.
"Yeah, I've been told a few times," Robertson-Harris said. "I like to see that in the regular season, though. Ain't nobody gonna remember that within the next year."
Robertson-Harris is vying with third-year defensive lineman Jonathan Bullard to join Hicks and Eddie Goldman on the three-man defensive line.
Robertson-Harris is a converted linebacker who had two sacks and played in 13 games last year. He added 30 pounds the last two years and has worked extensively on his pass rushing technique.
"I worked a lot with (former Falcons pass rusher) Chuck Smith in Atlanta," Robertson-Harris said. "I did a little bit of boxing over the summertime to help my hand speed.
"I feel like that's played in my favor a lot over the preseason and training camp, things like that."
Robertson-Harris has also adjusted to his heavier weight.
"Last year I was at 285, now I'm 295," Robertson-Harris said. "And I don't want to be big and fat, so I wanted to make sure 295 is also coming with strength. So I worked a lot of strength training in the summertime along with the boxing."
Robertson-Harris anticipates Floyd will play in the opener, even if it will be an issue into the first weeks of the season.
"I think Leonard's going to be fine," Robertson-Harris said. "He's going to come back and rush his butt off. He's going to be fine."
NOTES: The NFL suspended Bears cornerback Deiondre' Hall for one game due to a violation of league's substance policy. Hall, a 2016 fourth-round pick from Northern Iowa, has played in 10 games and has largely been a special teamer. He has seven career tackles and an interception. If he makes the final roster, Hall would be eligible to return to practice Sept. 10. . Shaheen was still undergoing tests on his injured ankle Monday afternoon and Nagy said more would be known on the severity of his sprain on Tuesday.
___
More AP NFL: https://apnews.com/tag/NFL and https://twitter.com/AP_Sports