Bears QB Jimmy Clausen looking more like starter vs Seattle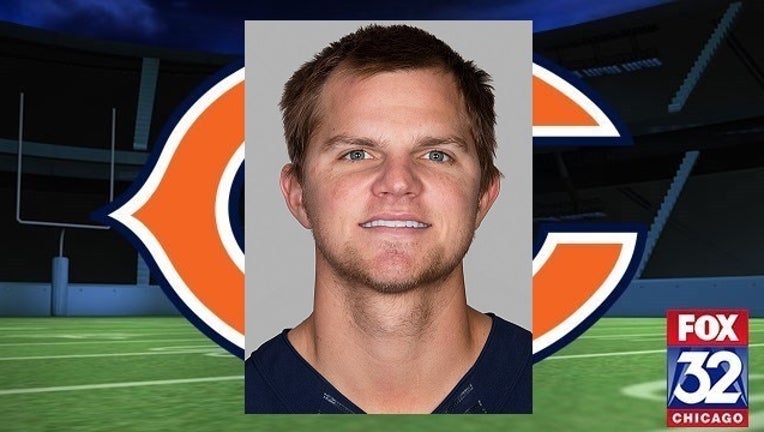 article
LAKE FOREST, Ill. (AP) — Jimmy Clausen has probably done tougher things before in the NFL, though it is not easy to think of more daunting tasks than being a backup quarterback who will step in to start at Seattle against the Seahawks.
Clausen, the Chicago Bears backup, hasn't officially been announced as starter in place of injured Jay Cutler. Coach John Fox is nonetheless expected to make the move on Friday.
Clausen has taken all the starter's snaps this week preparing for Seattle while Cutler watched from the sidelines after suffering a strained hamstring last Sunday against Arizona.
Clausen started 10 games as a rookie out of Notre Dame in 2010 under Fox in Carolina and the team went 1-9.
"I feel way more comfortable now," Clausen said Thursday. "Being a rookie in the NFL is tough at any position, but going back to my Carolina days, when I was a rookie, not being healthy didn't help at all. But I've learned so much since then and I've grown in so many ways possible."
Clausen connected on 157 of 299 for 1,558 yards with three touchdowns and nine interceptions for a 58.4 rookie passer rating. He looked much better prepared last year in his next NFL start for former Bears coach Marc Trestman after Cutler had been benched in the next to last game, a 23-14 loss to the Lions.
"Last year, Detroit was going to the playoffs and a backup quarterback was coming in to play," Clausen said, referring to his lone 2014 start against the Lions. "You know, I can't worry about that stuff. They're going to play their game and we've got to play our game."
Clausen completed 23 of 39 for 181 yards with two TDs and an interception againt Detroit, but he suffered a concussion on a helmet-to-helmet hit from defensive end Ziggy Ansah and his season ended. Last week, Clausen's 56.6 passer rating in relief of Cutler inspired little confidence, but Fox expects better play in a starting role.
"Obviously, when you get a full week to prepare, unlike a pop quiz when you were in school, you know the test date and the material and have an opportunity to prepare for it; I don't know if it's easier, but you are a little more comfortable," Fox said.
Offensive coordinator Adam Gase took some of the blame for Clausen's struggles last week.
"I was more disappointed in the play-calling," Gase said. "I thought I did a poor job of putting those guys in a good position. After going back and watching the tape and evaluating that, I feel like I could have put Jimmy in some better spots."
Beyond facing a defense that has played in the past two Super Bowls, Clausen also must negotiate the fabled noise at Seattle's CenturyLink Field.
"Obviously there is stock put in experience," Fox said. "But Jimmy has been in big spots before. I think he'll handle it just fine."
Considering the problems the Bears had with false starts while trying to pick up a different cadence from Clausen last week, the noise is potentially a dangerous situation.
"This last game, that was ridiculous what we had going on there," Gase said. "I think the change of quarterback, there was a slight difference in those two guys' cadence and that really got our line kind of shaken up a little bit. It took us a minute to get things straightened out. Hopefully we've fixed anything to where if that ever happens again, we won't have issues."
The Bears have won only once in Cutler's 14 missed starts since coming to Chicago in 2009. Ironically, that win came against Clausen when he quarterbacked Carolina.
Clausen will take a simple approach to avoid problems.
"Just going out with confidence and making plays, getting the ball to the playmakers," Clausen said. "Obviously I can't make too many plays if I have the ball in my hands, so I've got to distribute it to the running backs, tight ends, receivers, and just get those guys the ball in space and let them make plays."
___
Online:
AP NFL website: www.pro32.ap.org and www.twitter.com/AP_NFL