Bears trade DE Jared Allen to Panthers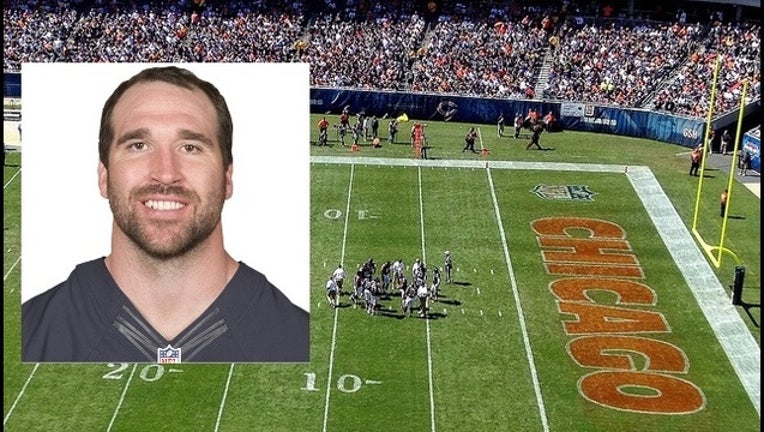 article
CHARLOTTE, N.C. (AP) — The Carolina Panthers have acquired veteran defensive end Jared Allen from the Chicago Bears in exchange for a 2016 sixth-round draft pick.
The Bears announced the trade on Monday.
The trade will become official pending Allen passing a physical, Panthers team spokesman Steven Drummond told The Associated Press.
"We had some depth at the linebacker position," Bears general manager Ryan Pace said in a press release. "... Whether it is acquiring additional picks or signing players, we will continue to be aggressive in finding ways to improve our football team. We appreciate Jared's contributions and wish him the best in Carolina."
The Panthers made the move after their top pass rusher Charles Johnson went down with a hamstring injury in Sunday's 27-22 win over the New Orleans Saints. Johnson has already been ruled out of Carolina's Week 4 game against the Tampa Bay Buccaneers, although coach Ron Rivera wouldn't speculate on the severity of the injury.
The Panthers lost their other top pass rusher Greg Hardy this past offseason when he signed with the Dallas Cowboys as a free agent.
FoxSports first reported the trade.
Panthers coach Ron Rivera said Monday night on his weekly "PantherTalk" radio show the trade possibility came about Monday morning.
"We watched a lot of tape on Allen today and wanted to make sure he's a fit," Rivera said on the show. "We didn't want to wait when we found out there was an opportunity."
Rivera believes it will be an easy transition for Allen playing for the Panthers.
The 33-year-old Allen has 134 career sacks — more than any active player in the NFL — during his 12 seasons, but his production has dropped off sharply since joining the Chicago Bears last season and playing in their 3-4 defense. He'll play in a more familiar 4-3 scheme with Carolina.
The Panthers (3-0) didn't get much pass rush on Saints backup quarterback Luke McCown, who completed 31 of 38 passes for 310 yards in the loss. The Saints had a chance to take the lead late in the game, but cornerback Josh Norman intercepted McCown in the end zone to help seal the win.
Allen signed a four-year, $32 million contact with the Bears in 2014 that included $15 million in guaranteed money and an $11.5 million roster bonus earlier this offseason.
But just three games after handing out that bonus, the Bears decided to part ways.
The Panthers will have to pay the prorated portion of his $1 million base salary — or about $824,000 for the remainder of the season. If the Panthers decide to keep Allen beyond this season, he is set to earn base salaries of $8.5 million in 2016 and $8 million in 2017.
The 6-foot-6, 255-pound Allen started his career with the Kansas City Chiefs and made an immediate impact with 43 sacks in his first four seasons before being traded to the Minnesota Vikings. His production only went up from there with Allen posting double-digit sack numbers in six straight seasons, including 22 in 2011.
Since joining the Bears he has just 5.5 sacks in 18 games, including none this season.
Allen has forced 31 fumbles during his career and has six interceptions.