Beltre makes up for rare error, Rangers beat White Sox 6-5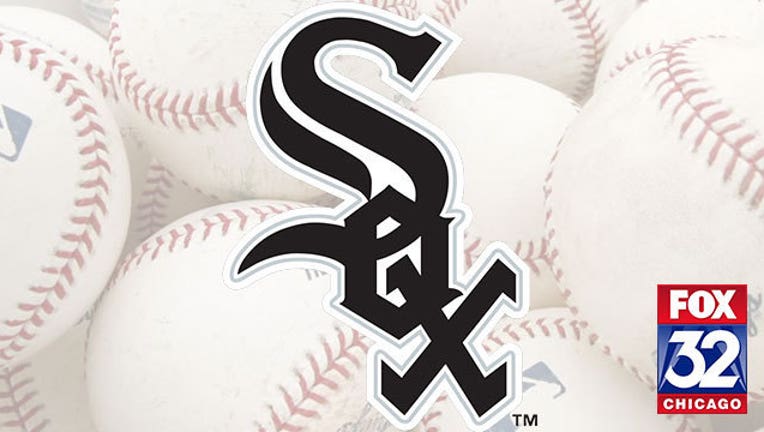 article
ARLINGTON, Texas (AP) - Adrian Beltre and the Texas Rangers sure know how to make a comeback, or three.
Beltre had the tiebreaking RBI single soon after his long errorless streak ended and his team fell behind, and the Rangers overcame three deficits for the second consecutive game in less than 24 hours against the American League's top team, beating the Chicago White Sox 6-5 on Wednesday.
"To keep grinding away . we never gave up," outfielder Ian Desmond said. "We had a goal to win that series and we came out and did it. It's a good sign."
The Rangers (20-15) moved a season-high five games over .500, while the White Sox still had the AL's best record at 23-12.
In an eventful game for third basemen, Beltre had a throwing error in top of the sixth to end his streak of 44 games without an error that dated back to last September and was the second longest in the career for the four-time Gold Glove winner — he had a 53-game streak in 2006.
That error led to an unearned run that put the White Sox ahead 5-4. But the Rangers got even in the bottom of the inning on Desmond's second RBI single before Beltre had the go-ahead hit.
White Sox third baseman Todd Frazier got his 10th RBI in the three-game series with his homer leading off the fourth. But he left the game in the bottom of that inning when he cut his lower lip and needed five stitches after falling hard face-first into one of the arm rests attached to the seats in the first row while chasing Prince Fielder's foul pop. Frazier said he also bit a small hole through his tongue.
"My momentum took me into the stands, and my head went right into the arm rest. Basically, I felt my tongue went through my bottom lip," Frazier said. "Ice it up a lot and I'll be good to go for Friday."
Tony Barnette (2-2) got the final out in the sixth after taking over for starter Cole Hamels before Tom Wilhelmsen, Jake Diekman and Sam Dyson each worked an inning. Dyson hit the first batter to start the ninth, but benefited from a strikeout-caught stealing double play for his first save.
Dan Jennings (1-1) allowed one run in 1 2/3 innings.
After Frazier's third homer in the series, and 11th of the season, tied the game, Melky Cabrera followed with a single and Lawrie homered into the White Sox bullpen in left field for a 4-2 lead. Bullpen catcher Adam Ricks caught Lawrie's deep fly, reaching up with his bare hand to make the grab.
Texas, which rallied late Tuesday night for a 13-11 win, had tied the series finale at 4 in the fifth when Fielder looped a two-run double down the left field line with the White Sox defense shifted the other way.
"It's great to see these guys never quit," Hamels said. "Everybody has a part in it. It's been a fun 24 hours."
Hamels struck out nine with no walks in 5 2/3 innings but also gave up nine hits, the most the ace left-hander has allowed in his 19 starts for the Rangers since they acquired him in a trade last summer. He ended up with a no decision and his career-best 11-game winning streak stayed intact though not extended.
TAKE THURSDAYS OFF
The Rangers have scheduled off days on four consecutive Thursdays, starting this week. Texas was the only team to play 13 consecutive games to start the season, and the finale against the White Sox was its 22nd game in 23 days since then.
PITCHER SWAP
The Rangers recalled left-hander Andrew Faulkner from Round Rock before the game and sent right-hander Anthony Ranaudo back to the Triple-A team. Ranaudo on Tuesday night became the first Texas pitcher to issue five walks in an inning since Rich Harden in May 2010, and first reliever since Mitch Williams in May 1988.
TRAINER'S ROOM
White Sox: After Frazier got stitched up, the White Sox said he is day to day.
Rangers: An MRI on A.J. Griffin's shoulder showed no issues. The right-hander will be able to resume throwing as soon as the inflammation subsides. Before joining the Rangers this season, Griffin (3-0, 2.94 ERA) hadn't pitched in the majors since 2013 because of right elbow surgery and a right shoulder strain. He went on the 15-day disabled list Sunday after coming out of his last start with shoulder stiffness.
UP NEXT
White Sox: Chicago has a day off Thursday before a three-game series at the New York Yankees starting Friday night.
Rangers: The Rangers open a three-game series at home Friday against the Toronto Blue Jays.