Bergeron, Marchand lift Bruins over Blackhawks 4-2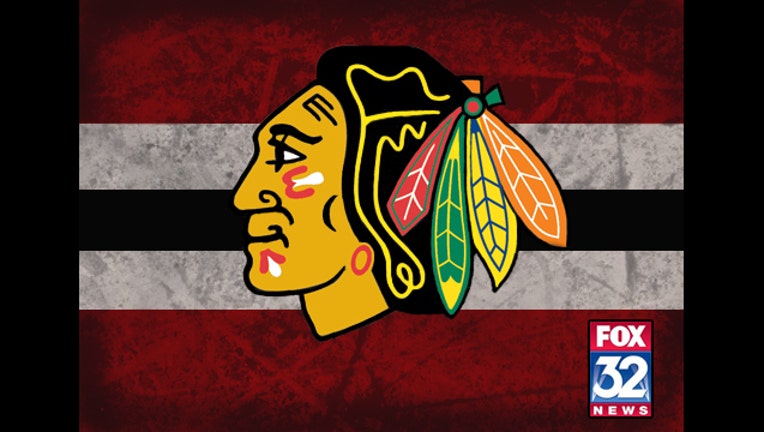 article
BOSTON (AP) — Home has suddenly become an advantage for the Boston Bruins.
Patrice Bergeron and Brad Marchand each had a goal and an assist to help lead the Bruins over the Chicago Blackhawks 4-2 on Thursday night.
Boston recorded their fourth home win of the season against a team currently slotted in the playoffs. The Bruins won consecutive home games for the first time since Dec. 20, but for the fifth time in seven games.
"I think the fact (Chicago) made some trades, they really geared up for another Stanley Cup run," said Bruins coach Claude Julien, who tied Art Ross for the most wins in team history. "There were a lot of reasons to get excited about this game tonight and it showed in our play."
The Bruins continue their toughest stretch of the season against the Washington Capitals, the NHL's points leader, on Saturday, before heading out on the road for six of the next eight games.
Ryan Spooner and Loui Eriksson also had goals for Boston. Tuukka Rask made 25 saves and newcomer Lee Stempniak — acquired from New Jersey on Monday — notched two assists, as did Torey Krug.
"It's obviously a big game for us playing a team like Chicago, so deep and such a dominant team," Bruins defenseman Zdeno Chara said. "It was a big game for us to challenge ourselves."
Jonathan Toews and Thomas Fleischmann scored for Chicago, which beat Detroit 5-2 on Wednesday but has dropped three of its last five and 6 of 10. The Western Conference leaders remained two points ahead of Dallas and St. Louis, who were idle.
"They were doing all the little things and hanging on us and getting in our way and interfering," Toews said. "When you don't match their speed and work ethic, it's hard to play through that traffic."
Bergeron got the Bruins started just 1:18 into the game when he roofed a shot over the shoulder of Blackhawks goalie Scott Darling for his 25th of the season.
Toews scored a power-play goal to tie it at 1 with 5:46 remaining in the first, but Marchand scored the first of three unanswered goals for Boston when he slapped one past Darling for his team-leading 33rd goal with 22 seconds remaining in the period.
"It's just one of those games that we got behind early," Blackhawks defenseman Niklas Hjalmarsson said. "I know it's a back-to-back, but you can't really make up any excuses."
Spooner and Eriksson capped the scoring for Boston, who has seven home games remaining.
Fleischmann cut the Bruins' lead to 4-2 with 50 seconds remaining in the second when he beat Rask over the left shoulder.
Darling made 21 saves for Chicago, which has a tough stretch of its own as the Blackhawks face Detroit, St. Louis and Dallas in their next three games.
NOTES: Bergeron has five points in his last two games against Chicago and is now tied with Terry O'Reilly for eighth on their career points list. ... Recent acquisitions Dale Wiese played his first game and Fleischmann scored his first goal for the Blackhawks. ... Boston beat Calgary on Tuesday and is now 15-16-3 at home. ... Chicago had won five of its last six on the road. ... Patrick Kane finished with a minus-3 for Chicago.