Blackhawks RW Kane leaves with injury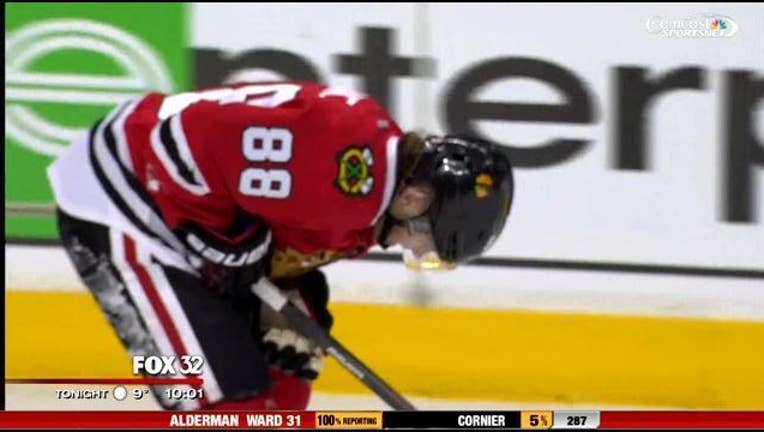 article
Blackhawks star Patrick Kane has left their game against the Florida Panthers after he was checked into the boards in the first period.
It looked as if Kane slammed his left shoulder into the boards after he was cross-checked by Alex Petrovic with 12:11 left. Kane stayed down on the ice for a short time while a few of his teammates rushed over to confront Petrovic, and Kane then skated to the bench and went straight to the locker room.
Heading into Tuesday's game, Kane was tied for the NHL lead with 64 points. He leads the Blackhawks with 27 goals and 37 assists.
Chicago captain Jonathan Toews scored on the ensuing power play after Kane departed.
Copyright 2015 The Associated Press. All rights reserved. This material may not be published, broadcast, rewritten or redistributed.