Browns expected to release Manziel as early as Wednesday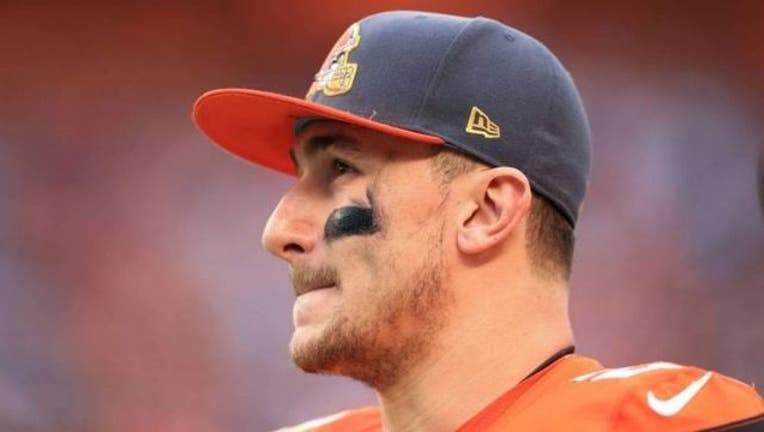 article
CLEVELAND (AP) — Johnny Manziel's days with the Browns have dwindled to hours.
The team is expected to release the troubled quarterback as early as Wednesday, when the NFL begins its new calendar year and free agency opens.
However, there's a chance the move could be delayed. The Browns may wait to see if there is another team willing to give up a late conditional draft pick for Manziel, who still faces legal difficulties and could be suspended by the league.
For weeks, the Browns have made it clear they've tired of Manziel's antics, which reached a crescendo when he was accused by an ex-girlfriend of hitting and threatening to kill her during a dispute in Texas. Last week, Dallas police turned their case over to a grand jury, which is considering whether to press charges against the 23-year-old.
It's unlikely the Browns will get anything in exchange for Manziel, the former Texas A&M star and Heisman Trophy winner who will go down as one of the worst draft picks in Cleveland history.
If the Browns can find a trade partner, they would be able to save over $2 million owned to Manziel as part of his rookie contract.
Cleveland selected Manziel with the No. 22 overall pick in 2014. The Browns and many of their fans thought he would be able to turn around a franchise that has known mostly failure since its expansion rebirth in 1999. Manziel, though, was little more than a distraction with his off-field partying and he delivered little in two forgettable seasons.
Manziel made eight starts in two seasons, passing for 1,675 yards with seven touchdowns and seven interceptions.