Bulls' Rondo lashes out at Wade, Butler in Instagram rant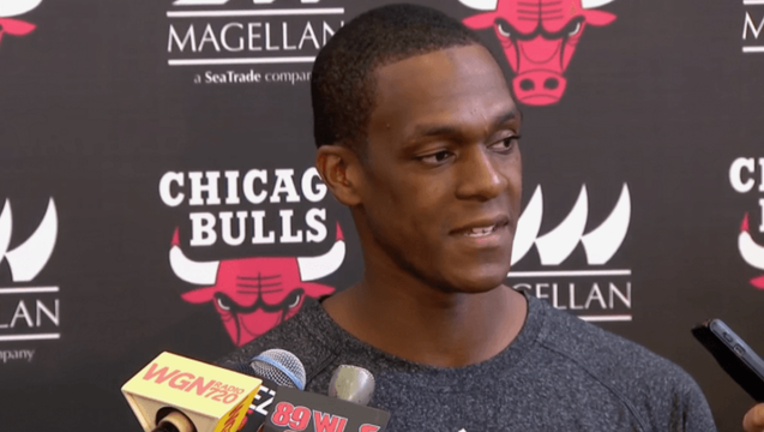 article
CHICAGO (AP) - Bulls guard Rajon Rondo criticized Dwyane Wade and Jimmy Butler in an Instagram rant Thursday for questioning the team's desire.
Rondo fired back one day after Chicago's stars went off following a rough loss to Atlanta. Though he didn't mention Wade and Butler by name, it seemed clear he was referring to them in a post that accompanied a photo of him with former Boston Celtics teammates Kevin Garnett and Paul Pierce.
Rondo, apparently referring to Garnett and Pierce, repeatedly used the term "my vets," saying they would "never go to the media." He wrote they "didn't take days off," that they "didn't care about their numbers," that they "played for the team."
"When we lost, they wouldn't blame us," Rondo said. "They took responsibility and got in the gym. They showed the young guys what it meant to work. Even in Boston when we had the best record in the league, if we lost a game, you could hear a pin drop on the bus. They showed us the seriousness of the game."
Rondo also seemed to question coach Fred Hoiberg's control of the team.
"My vets didn't have an influence on the coaching staff," he said. "They couldn't change the plan because it didn't work for them. I played under one of the greatest coaches (Doc Rivers), and he held everyone accountable."
Wade and Butler lashed out at the team following a 119-114 loss to Atlanta on Wednesday night. The Hawks ended the game on a 19-4 run to wipe out a 10-point deficit, and both stars ripped the team to the media.
Wade, the 12-time All-Star and three-time champion with Miami, took aim at the younger players, saying, "I'm 35 years old, man. I have three (NBA) championships. It shouldn't hurt me more than it hurts them. They have to want it."
Butler said his team doesn't deliver effort on a consistent basis and doesn't take losses as hard as it should.
Rondo defended the younger players, saying, "The young guys work. They show up. They don't deserve blame. If anything is questionable, it's the leadership."
The Bulls are 23-24 after missing the playoffs for the first time since 2008 at 42-40. Their next game is Friday against Miami at home.
Chicago signed Wade and Rondo hoping two veterans with championship rings could add some stability and leadership. But it's been a rocky season for the mercurial point guard.
Rondo, who came with a history of clashing with coaches, got benched for poor play after beginning the season as a starter. He is now in a backup role.
The team also suspended the four-time All-Star for one game for detrimental conduct in December.
"I may be a lot of things, but I'm not a bad teammate," Rondo said. "My goal is to pass what I learned along."