Butler, second unit help Bulls beat Jazz 95-86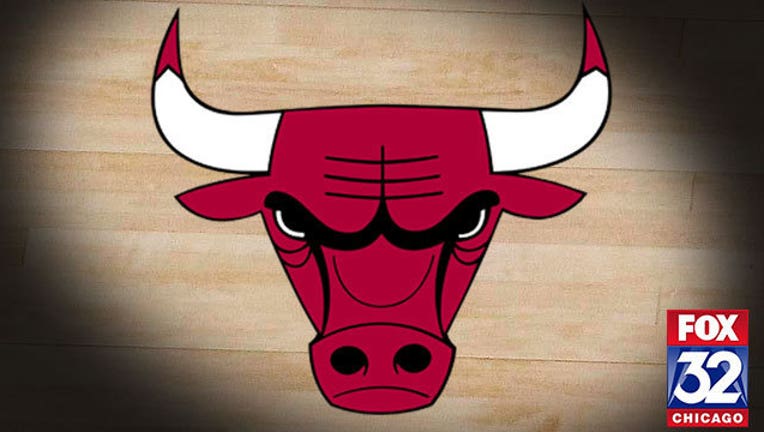 article
CHICAGO (AP) - Outside of the playoff picture and without Dwyane Wade for the remainder of the season, the Chicago Bulls were desperate for a source of energy.
They found it in their second unit.
Bobby Portis scored a career-high 22 points and Denzel Valentine notched his first career double-double to support Jimmy Butler's 23 points, and the Bulls beat the Utah Jazz 95-86 on Saturday night.
"They are both going to go out there and work their tails off," Bulls coach Fred Hoiberg said of Portis and Valentine. "They are not afraid of the moment."
In their second game without Wade (broken elbow), the Bulls' bench made the difference, outscoring Utah's reserves 44-23.
Valentine had 11 points and 10 rebounds, and hit consecutive 3-pointers with just over seven minutes remaining in the game to give Chicago (33-37) a lead it would not relinquish.
The Bulls, who won for just the second time in nine games, outscored the Jazz 34-22 in the fourth quarter.
"There were some breakdowns in there, but they made some plays," Jazz coach Quin Snyder said. "You have to give them credit for that. I'm always going to feel like we could do more. But there's sometimes you need to recognize what the other team does. They played with a lot of energy."
George Hill scored 18 points for Utah (43-27), while Gordon Hayward had 14. Rudy Gobert had 13 points, 13 rebounds and five blocks.
Chicago trails Miami by 1 ½ games for the final spot in the Eastern Conference, while the Jazz, despite dropping consecutive contests, maintained their hold on the fourth seed in the West.
"We wanted to prove that we are still a playoff team, that we are still a good team," Valentine said. "We wanted to prove tonight for the whole game that we could sustain it with energy and confidence."
The Bulls, who beat Utah 85-77 on Nov. 17, swept the season series the first time since 2012-13.
TIP-INS
Jazz: Gobert's five blocks were one shy of a season best. He had six on Jan. 26 against the Los Angeles Lakers. . G Shelvin Mack (left ankle sprain) missed his eighth straight game, F Derrick Favors (left knee bone contusion) missed his sixth, and G Rodney Hood (right knee soreness) missed his second.
Bulls: Hoiberg said that G Cameron Payne (sore right foot) should hopefully rejoin the team on Monday. . Nikola Mirotic expressed surprise at starting Saturday. "Three or four games ago, basically I didn't play," Mirotic, who finished with five points, said before the game. "I know most of you guys are surprised to see me starting, I know that. I agree."
NEARING A MILESTONE
Rajon Rondo's four assists on Saturday put him just one away from 6,000 his career. He will become the 35th player in NBA history to reach that number.
MONITORING THE MADNESS
Snyder took time pregame to offer his praise to Northwestern coach Chris Collins, who he coached as an assistant at Duke from 1993-96. "Terrific," Snyder answered when asked about the job Collins has done. "And it's not surprising. It's exciting to see what they're doing." No. 8 Northwestern fell to No. 1 Gonzaga 79-73 Saturday in Salt Lake City.
UP NEXT
Jazz: At the Indiana Pacers on Monday.
Bulls: At the Toronto Raptors on Tuesday.