Column: Cubs finally have a team that can end the curse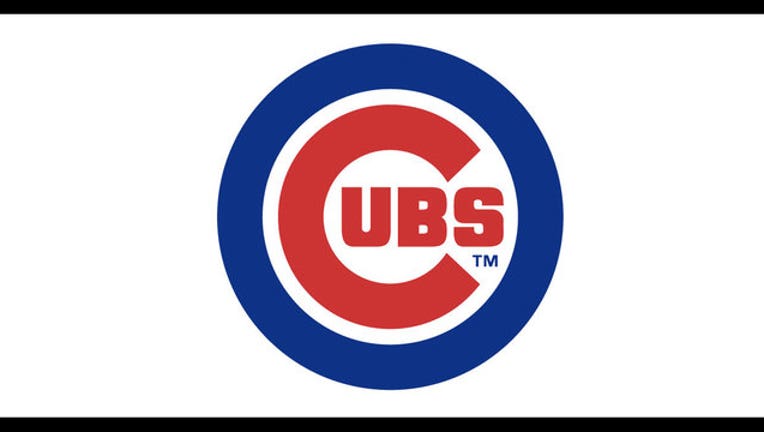 The uniforms are the same.
That's about it.
These aren't the Chicago Cubs who've caused their fans so much heartache and left the rest of us with an endless supply of comedic fodder.
Inside and out, nothing feels the same about these Cubs.
From the place they play (a modernized Wrigley Field, complete with an enormous video board) to the guys running the show (Theo Epstein and the best manager around, Joe Maddon) to the talent on the field (led by Kris Bryant, Anthony Rizzo and Jake Arrieta), this very much looks like a team that can go a long way in October.
Maybe all the way to a World Series championship, which has eluded the seemingly cursed Cubs since 1908.
"Cubs history is wonderful," Maddon insisted Friday night, before a game at Milwaukee. "I'm talking about the players and the ballpark and the city and all the lore that's attached to that. Superstition for me has no place in Cubs history or tradition. If you choose to vibrate there, that's your concern."
Indeed, there's a lot to like about these Cubs.
Bryant and Rizzo in the heart of the batting order. Arrieta at the top of the rotation. Nine players with double-figure homers. A reliable closer heading a deep bullpen. Maddon calling the shots in the dugout and keeping everyone loose with antics such as making the rookies dress as Disney princesses for the final road trip of the season.
The biggest hurdle for the Cubs — and the other three wild-card teams — is getting past the crapshoot of a one-game playoff that passes for an opening round. Despite having the third-best record in baseball, Chicago will likely have to play a winner-take-all road game against NL Central rival Pittsburgh next Wednesday.
Even so, the Cubs look well-positioned to advance since they'll be giving the ball to Arietta, a 29-year-old right-hander who has emerged as the game's most dominant pitcher.
Going into his final start of the regular season, a tuneup Friday night at Milwaukee, he was 15-1 with a staggering 0.89 ERA in his previous 19 appearances. Of course, there was that no-hitter against the NL West champion Los Angeles Dodgers.
If there's a cause for concern with the Cubs, it's their propensity for striking out. No team in the National League has whiffed more than Chicago, which figures to be even more challenged to make contact in the playoffs. Postseason teams are able to pare down rotations because of travel days, and set up bullpens so an opponent only sees the top relievers.
But there's no shortage of camaraderie or confidence with this team, a tone that is undoubtedly set by Maddon but is willingly soaked up by a bunch of guys who are too young to remember — or care — about what happened in the past.
"For me, it's about playing winning baseball every night, and that's it," Maddon said. "I don't want them to get caught up in something that really doesn't matter."
Certainly, the current roster has a different makeup compared to the last two Chicago teams with the best shots at ending the World Series drought.
The 1984 Cubs, who squandered a 2-0 lead to San Diego in what was then a best-of-five NL championship series, got a once-in-a-lifetime season from pitcher Rick Sutcliffe and one last hurrah out of aging players such as Ron Cey, Gary Matthews and Larry Bowa. The following year, Chicago slipped from 96-56 to 77-84.
Then there are the 2003 Cubs, who had a three-run lead and were six outs from the World Series when they collapsed against the Marlins in the infamous "Bartman" game. With five starters 33 or older, that team also had a one-and-done feel to it. Sure, there was a bright young rotation, led by Mark Prior and Kerry Wood, but they flamed out far short of their potential because of injuries.
This Cubs team is youthful throughout, led by the 23-year-old Bryant and 25-year-old Rizzo. Epstein, the president of baseball operations, and general manager Jed Hoyer painstakingly rebuilt the entire organization after Chicago bottomed out just three years ago with 101 losses.
If anything, this team has arrived sooner than expected. No one in the everyday lineup is older than 31.
The expectation of success is set by Epstein, who built two World Series champions in Boston (another city that knew something about a World Series curse). It is carried out by Maddon, who fortuitously landed in the Cubs' lap this year after deciding to leave the Tampa Bay Rays, a payroll-challenged team he amazingly led to four playoff appearances in six years, including the 2008 World Series.
Like their players, neither is burdened by the Cubs' history.
Of course, there's no need to take any chances.
It's probably best for Steve Bartman to stay away from that wild-card game, which a well-intentioned Cubs fan is trying to make happen through a GoFundMe campaign.
We admire the attempt to make amends to Bartman, who unfairly took the blame for that 2003 defeat when he reached out for a foul ball.
Just don't taunt the baseball gods.
___
AP freelance writer Rich Rovito in Milwaukee contributed to this report.
___
Paul Newberry is a national writer for The Associated Press. Write to him at pnewberry@ap.org or on Twitter at www.twitter.com/pnewberry1963