Cubs agree to $38 million, 3-year deal with righty Chatwood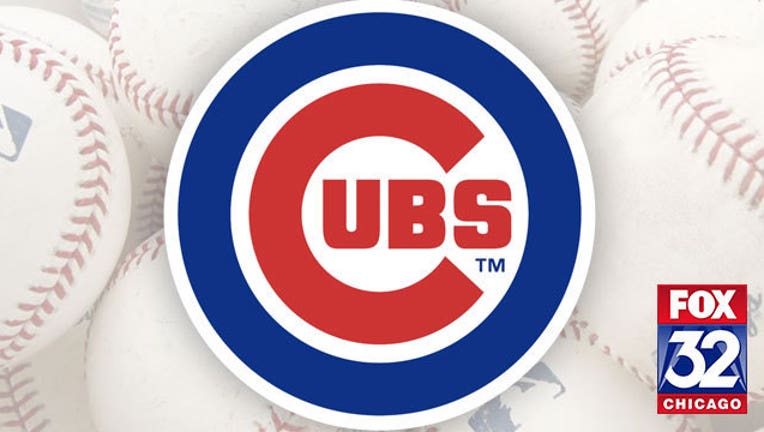 CHICAGO (AP) - The Chicago Cubs added to their rotation on Thursday, agreeing to a $38 million, three-year contract with right-hander Tyler Chatwood.
"We're certainly not done," president of baseball operations Theo Epstein said. "Obviously, the focus of the winter has been pitching. We need to continue to add to the rotation and retool the bullpen to a certain extent. This is one thing that we were able to accomplish before the winter (meetings) and that'll just help us focus on our remaining (goals)."
Chicago is pursuing Japanese outfielder and pitcher Shohei Ohtani and interested in retraining former NL Cy Young Award winner Jake Arrieta and closer Wade Davis, who became free agents.
Epstein declined to comment on Ohtani "out of respect for the player and the process." Esptein said he expects to speak with Arrieta's agent Scott Boras at next week's winter meetings. The Cubs also remain in contact with Davis.
Chatwood joins a team with three straight NL Championship Series appearances and a World Series title in 2016. He figures to slot into the rotation behind Jon Lester, Kyle Hendricks and Jose Quintana.
He gets $12.5 million in each of the next two seasons and $13 million in 2020. His 2020 salary would rise to $15 million if he is an All-Star in the previous two seasons and $17 million if he gets Cy Young consideration in the prior two years.
"I think the thing I'm most looking forward to is being part of the rotation and having a chance to win," he said. "They're a proven winning team."
Chatwood, who turns 28 next week, was 8-15 with a 4.69 ERA in 33 appearances, including 25 starts, for Colorado last year. He is 40-46 with a 4.31 ERA over six seasons with the Los Angeles Angels (2011) and Rockies (2012-14, 2016-17).
But the Cubs believe he will have more success throwing his curve at Wrigley Field than he did in the high altitude at Coors Field. Chatwood tied Washington's Stephen Strasburg for second in the National League with a 2.57 ERA in road games the past two years.
"He's an uber-talented right-hander moving into his prime," Epstein said. "We think his best days are ahead of him."
Two healthy years have also eased concerns about Chatwood's durability. He was limited to four starts in 2014 and missed the 2015 season because of Tommy John surgery.
Epstein said Chatwood passed his physical "with flying colors."
"Now that he's had back-to-back offseasons really to focus on putting himself in position to get through the long season, we're confident - especially with the depth that we have - that he's someone who can get through the whole year and hopefully be in good position as we do our jobs and get ready for October," Epstein said.
___
More MLB baseball: https://apnews.com/tag/MLBbaseball