Cubs beat Brewers 1-0, stay in running to host NL wild card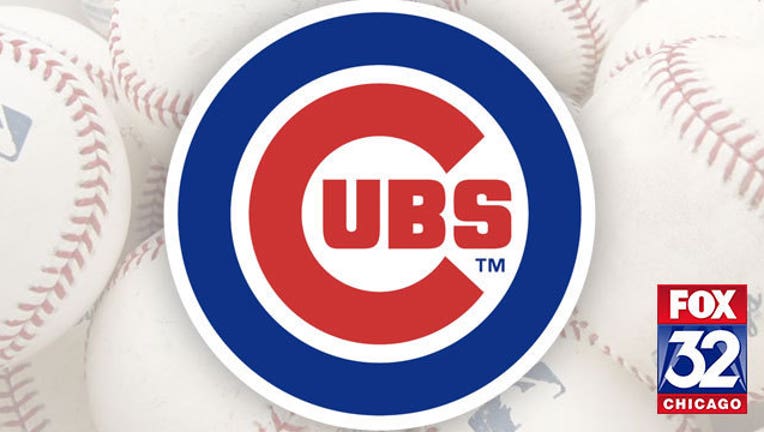 article
MILWAUKEE (AP) — The Chicago Cubs took care of business against the Milwaukee Brewers before keeping the clubhouse doors closed until they were done watching the Pittsburgh Pirates lose.
Home field for the NL wild card game between Chicago and Pittsburgh will be decided on the final day of the regular season.
Kyle Hendricks allowed one hit and struck out eight in six innings, and the Cubs won their seventh straight with a 1-0 victory over Milwaukee on Saturday night.
The win, coupled with Pittsburgh's 3-1 loss at home to Cincinnati, pulled Chicago within a game of Pittsburgh in the wild card standings.
"We waited to celebrate our game until after that game was concluded. It's pretty interesting isn't it? I'm really proud of our guys," Cubs manager Joe Maddon said.
Pittsburgh still needs a win Sunday or a Cubs loss to host the one-game playoff Wednesday night. If the Cubs beat Milwaukee — and the Pirates lose to Cincinnati again — the wild-card showdown would be played at Wrigley Field.
"It'd be huge," Hendricks said about the possibility of playing at Wrigley. "We feel confident in our team no matter where we play, but obviously the home atmosphere has been unbelievable ... and would help use out that much more."
Hendricks (8-7) held Milwaukee without a baserunner until Martin Maldonado singled with one out in the sixth. Maldonado grounded into a double play two innings later that allowed reliever Fernando Rodney to escape a first-and-third jam with one out.
Hector Rondon tossed a hitless ninth for his 30th save.
Addison Russell drove in the game's only run off Tyler Wagner (0-2), singling home Chris Coughlan from third in the second inning. The bevy of visiting Chicago fans cheered, making Miller Park feel like Wrigley North for another night.
The Cubs won despite leaving 12 runners on base.
But Hendricks proved to be a difference-maker. Counting Saturday's start, he will enter the postseason having thrown 12 straight shutout innings.
"I think tonight he had really good movement on the fastball," Brewers manager Craig Counsell said. "I don't think we had many pitches to hit the way I saw it."
LEARN UNTIL THE END
Maddon took time out of the typical pregame routine to have a chat session with hitters about bunting. About two dozen Cubs gathered around Maddon in a circle in front of the batting cage.
"It was planned. It was something we wanted to work on," Maddon said. "The thing I love is that these are major league players that are going to the playoffs and they are paying attention and are very enthusiastic about it."
VALUABLE LESSON
A September call-up from Double-A Biloxi, Wagner nearly matched scoreless frames with Hendricks. Wagner worked out of trouble to hold Chicago's potent lineup to seven hits over six innings.
The righty loaded the bases in the fifth after allowing two walks and a single before ending the jam by striking out Kris Bryant and getting cleanup hitter Anthony Rizzo to bounce out to first.
"I just think it's a step in the right direction," Wagner said. "Going into the offseason on a high note like this is always something good."
TRAINER'S ROOM
Cubs: RHP Jason Motte, who has been on DL since Aug. 24 with a sprained right shoulder, left the Cubs on Saturday to continue his rehabilitation at the team's complex in Arizona. The veteran reliever isn't expected to available for the wild card game on Wednesday, but might be ready if the team advances.
UP NEXT
Cubs: RHP Dan Haren (10-9) finishes the regular season for the Cubs by making his 11th start since coming over in a deadline deal with Miami. He is 3-1 with a 2.43 ERA in six career appearances against the Brewers, including five starts.
Brewers: RHP Jorge Lopez (1-0) makes his second career start after winning his major league debut on Tuesday in a 4-3 victory over San Diego. Lopez is the Southern League Pitcher of the Year after going 12-5 with a 2.26 ERA in 24 starts for Double-A Biloxi.
___
Follow Genaro Armas at http://twitter.com/GArmasAP