Cubs can't solve Scherzer in 4-1 loss to Nationals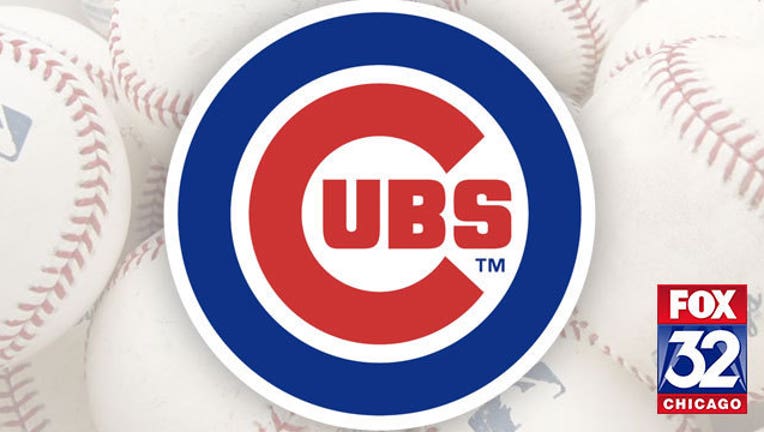 article
WASHINGTON (AP) - There haven't been too many times this season when the Chicago Cubs found themselves flailing helplessly at pitches before walking somberly back to the dugout.
The best team in the majors experienced that sensation repeatedly Monday night against Max Scherzer and the Washington Nationals.
Scherzer retired the first 16 batters and ended up throwing seven innings of two-hit ball, and the Cubs fanned 16 times in a 4-1 loss.
When they faced Scherzer last month, the Cubs ripped the right-hander for seven runs in five innings in the middle of a four-game sweep.
"I remember that," Scherzer said. "They beat my brains in last time and I wanted to come out there and take my shot at them."
Scherzer's bid for his third career no-hitter ended with one out in the sixth when Addison Russell hit a 3-2 pitch into the left-field seats. The only other batter to reach against Scherzer (8-4) was Anthony Rizzo, who doubled in the seventh.
"He threw really well. An understatement," Cubs manager Joe Maddon said.
Scherzer struck out 20 in a win over Detroit last month. In this one, he fanned nine of the first 10 batters and victimized Dexter Fowler three times.
Maddon was asked what he was thinking after Scherzer zipped through three innings with eight strikeouts.
"That he may strike out 20," Maddon replied. "He had such good stuff and he was throwing it exactly where he wanted."
Scherzer became the 26th pitcher in baseball history to have 40 games with at least 10 strikeouts. He has won three straight starts, allowing only three runs over 22 innings.
Scherzer had an inkling he was going to be on-target as soon as he walked to the mound.
"Body felt good, it was a nice warm day, perfect pitching conditions," he said.
Scherzer wasn't going to seriously consider the possibility of throwing a no-hitter until he got past the sixth inning. Unfortunately, the No. 8 hitter in the Cubs lineup ended his shot.
"It was a matter of trying to get through Russell there to get to the pitcher," he said. "Unfortunately, I hung a slider and that didn't happen."
The Cubs weren't going to knock Scherzer out of the game, so Maddon walked the bases loaded in the Washington seventh hoping to get a pinch hitter to the plate for the pitcher.
Shawn Kelley got five outs for his first save, striking out four.
Wilson Ramos hit a tiebreaking homer in the sixth inning for the NL East-leading Nationals, who have won four straight and seven of eight.
Russell's fifth home run was the lone highlight for the Cubs, who committed two errors to up their total to nine over the past three games.
Kyle Hendricks (4-6) gave up four runs and six hits in 5 1/3 innings. It was the first time in six starts he allowed more than five hits.
The Nationals went up 1-0 with an unearned run in the third, courtesy of an overthrow from center field to third base by Fowler.
After Russell tied it in the sixth, Ramos connected in the bottom half and Danny Espinosa and Ben Revere added RBI singles.
STRASBURG MELLOWS
When Baker arrived in Washington, he heard plenty about the uneven temperament of pitcher Stephen Strasburg. Turns out, the right-hander is nothing like that. "It's hard to tell when he's happy or sad," Baker said. "He's pleasantly boring."
TRAINER'S ROOM
Nationals: Closer Jonathan Papelbon was unavailable because he was "feeling pretty sore," Baker said, without being specific. "It's not his arm. Just sore."
UP NEXT
Cubs: John Lackey (7-2, 2.63 ERA) makes his 400th career start Tuesday night in the second game of the series. The 37-year-old has been around so long, his history against the Nationals franchise dates back to June 5, 2003, when he faced Montreal as a member of the Anaheim Angels.
Nationals: Gio Gonzalez (3-5, 3.93) looks to break a four-game losing streak.