Cubs close in on NL Central title, Quintana tops Brewers 5-0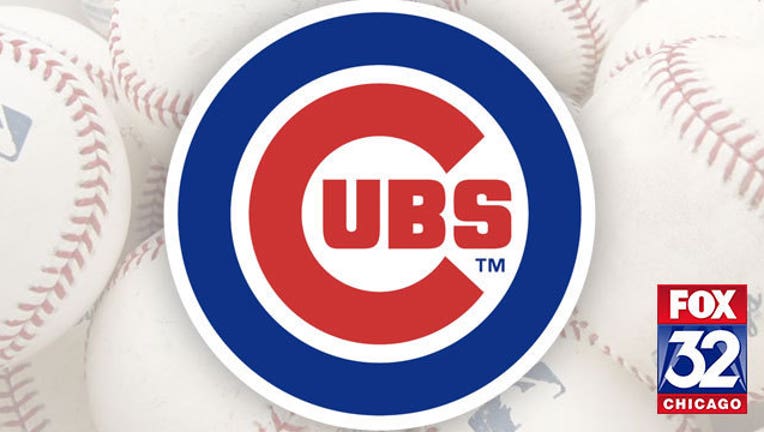 article
MILWAUKEE (AP) - Jose Quintana was acquired by the Chicago Cubs for big games, and he came through big against the Brewers.
Quintana pitched a three-hitter for his second big league shutout, and the Cubs beat Milwaukee 5-0 on Sunday to close in on a second straight NL Central title and damage the Brewers' playoff hopes.
Coming off its first World Series title since 1908, Chicago (87-68) won three of four in the weekend series and opened a 5½-game lead over the second-place Brewers (82-73) with seven games remaining.
Obtained from the White Sox on July 13, Quintana is pitching on a team headed for the playoffs for the first time in his big league career.
"We talked about it when he got over here," Cubs manager Joe Maddon said. "He was really jacked up about having a chance to play in the playoffs. He's showing that right now. Games like that, to me, can be kind of career-altering for a pitcher. When you pitch a complete game shutout, on the road, under these circumstances, that definitely does something for your interior."
Quintana (7-3 with Cubs, 11-11 overall) struck out 10 and walked one in his second complete game in 182 starts. He threw 116 pitches, his most since Sept. 7 last year.
He allowed singles to Ryan Braun in the first, Hernan Perez in the third and Keon Broxton in the fifth, and retired his final 11 batters after Domingo Santana walked in the sixth.
Only two runners reached second base, with both getting into scoring position on a stolen base. Quintana struck out pitcher Chase Anderson with Broxton on second in the fifth and got Travis Shaw to fly out to center with Santana on second in the sixth.
"I felt really good out there," Quintana said. "I'm so happy to get this last game of this series. I know it was a huge game. My confidence was high. I was able to save the bullpen after the last three games."
Quintana's other shutout was a seven-hitter for the Chicago White Sox against Cleveland on July 24, 2015.
Milwaukee dropped two games behind Colorado for the NL's second wild card with six games left.
"''I know we are behind, but I feel like if we have a good week of baseball it is more dependent on us and not counting on something else to happen completely," manager Craig Counsell said.
Anderson (11-4) gave up three runs and seven hits in 6 1/3 innings. He had been 4-0 in five starts since losing to the Los Angeles Dodgers on Aug. 25.
Jon Jay singled led off the fourth and scored on Kris Bryant's double. Wilson Contreras reached on an infield single starting the seventh, a call that stood after a video review, and Ben Zobrist hit a two-run homer. Anthony Rizzo added a two-run double in the eighth against Carlos Torres.
"I probably should have gone with a different pitch to Zobrist," Anderson said. "He always ambushes with guys on base."
NO PROTESTS
Maddon would support any player that kneels during the national anthem.
"I have no issues," he said. "I'm all into self-expression. If a player feels he needs to express himself in that manner, then so be it."
TRAINER'S ROOM
Cubs: 2B Javier Baez was rested from the starting lineup after starting 16 of Chicago's previous 17 games, then entered as a defensive replacement in the eighth inning.
Brewers: C Manny Pina was out of the lineup for the third straight game after injuring his left thumb during a play at the plate Thursday. Manager Craig Counsell said Pina will be evaluated Tuesday to determine whether he will be able to catch again this season.
UP NEXT
Cubs: LHP Jon Lester (11-8, 4.56 ERA) will start the opener of a four-game series in St. Louis on Monday. He has an 8.22 ERA over his last five starts, allowing seven earned runs in two of those outings.
Brewers: RHP Zach Davies (17-9, 3.84 ERA) starts a three-game series Tuesday at home against Cincinnati. Davies is 1-1 with a 2.30 ERA in three starts against the Reds this season.
___
More AP baseball: https://apnews.com/tag/MLBbaseball