Cubs come in with soaring expectations after run to NLCS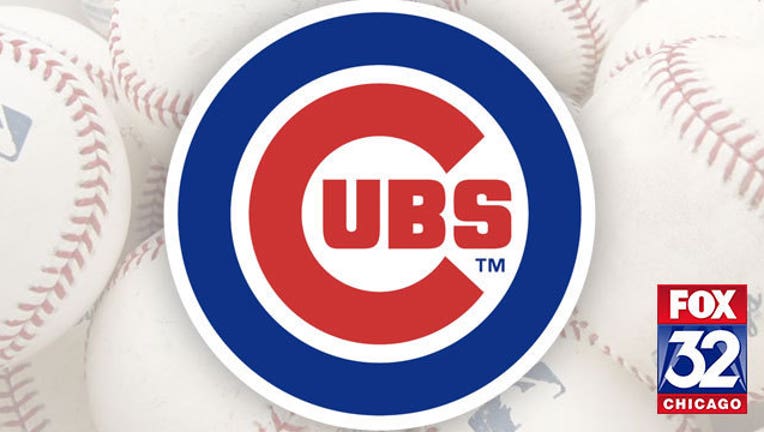 article
CHICAGO (AP) - The Chicago Cubs come into the season with such high expectations that manager Joe Maddon came up with a slogan.
"Embrace the Target" is the motto. And there's no denying the bullseye is there.
The Cubs open one of their most anticipated seasons in years Monday night on the road against the Los Angeles Angels, boasting a lineup that appears loaded for to contend for years to come behind young sluggers and a rotation anchored by reigning National League Cy Young Award winner Jake Arrieta. Its many heartbreaks aside, Chicago is eyeing another postseason run after a 97-win season and a trip to the NLCS— a big statement for a franchise that has not won the World Series since 1908.
But these aren't the same old Cubs, not after a top-to-bottom overhaul orchestrated by president of baseball operations Theo Epstein and put in motion by Maddon.
"Last year, I don't think anyone really had a good sense of what to expect from the season," general manager Jed Hoyer said. "Theo and I, I think we were excited to bring Joe in. We'd signed some free agents. Our young players were getting closer. But we didn't have a really good sense of what to expect. This year, I think we do."
A year ago, most expected improvement from the Cubs after the hiring of Maddon and the signing of left-handed pitcher Jon Lester.
Instead, Arrieta was a shutdown ace, Kris Bryant bashed his way to the NL Rookie of the Year Award and other young sluggers such as Anthony Rizzo and Kyle Schwarber helped Chicago slam the door on a run of five straight losing seasons.
Here are some things to look for as the Cubs try to build on last year's run and maybe, just maybe, end the World Series drought that now stands at 108 years:
NEW FACES
The Cubs have been busy ever since Dexter Fowler was called out on strikes, ending the NLCS in a four-game sweep by the New York Mets. The makeover of Wrigley Field and the surrounding neighborhood continues, with the construction of a new home clubhouse, and the roster got some important additions, too.
The Cubs took two players from NL Central champion and bitter rival St. Louis, signing three-time Gold Glove outfielder Jason Heyward ($184 million, eight years) and pitcher John Lackey ($32 million, two years). They also added two-time All-Star Ben Zobrist ($56 million, four years) and traded Starlin Castro to the New York Yankees for pitcher Adam Warren.
The Cubs pulled off another important move in late February, re-signing Fowler to a one-year deal that includes a mutual option for 2017.
TIGHT FIELD
For all the excitement last season, the Cubs still finished third in the NL Central despite having the third-best record in baseball. A return to the postseason is hardly a given with St. Louis and Pittsburgh in the division and what could be a tight race for a wild card, particularly if Washington, San Francisco and Arizona perform better than they did a year ago.
"I don't want any of the guys to take it for granted because where we got last year is special," catcher Miguel Montero said. "Not many guys can actually enjoy that. ... I don't want them to feel like it was easy to get to that point. This year's going to be challenging for all of them."
MATCH THAT
The Cubs figure to have a deep rotation, particularly if Arrieta stays healthy. The right-hander led the major leagues in wins while going 22-6 with a 1.77 ERA. He went 11-0 with a 0.41 ERA in his final 12 starts and shut out Pittsburgh in the wild-card game. He tailed off against St. Louis and New York in the playoffs. Arrieta also threw 229 innings during the regular season, far more than his previous high of 156 2/3 in 2014.
OUTFIELD SHUFFLE
Maddon likes to juggle his lineup, and the re-signing of Fowler gave him some extra depth in the outfield. He can still shift Heyward from right field to center on occasion in order to give some time to Jorge Soler, who also figures to form a sort of platoon in left with Schawarber.
NEXT STEP
Bryant ( .275, 26 homers, 99 RBIs), Schwarber (16 homers, 43 RBIs), Soler (10 homers, 47 RBIs), Addison Russell (13 homers, 54 RBIs) and Javier Baez enjoyed varying degrees of success last year. The Cubs hope they can build on that.