Cubs dominate early NL All-Star voting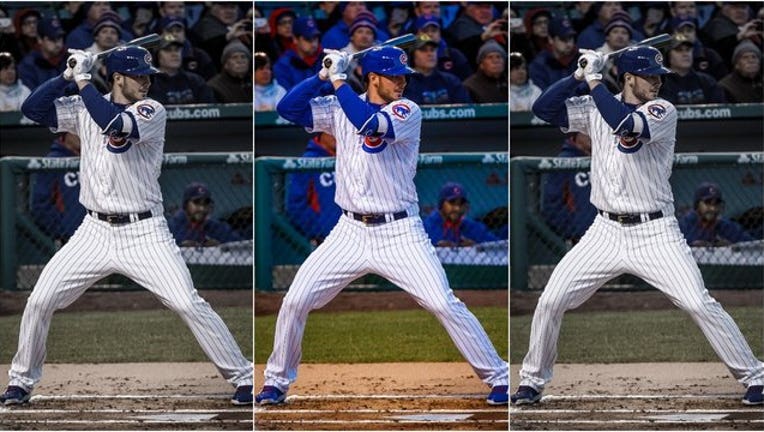 article
CHICAGO (AP) - Addison Russell got an update on the All-Star voting from his wife, Melisa. "She was making me blush a little bit," a grinning Russell said.
The young shortstop had plenty of company.
The Chicago Cubs dominated the first update for the NL All-Star balloting on Wednesday, with first baseman Anthony Rizzo receiving the most votes and four of his teammates in position to start the July 12 game in San Diego.
"I mean it's awesome to see," Rizzo said before Chicago's game against the Los Angeles Dodgers. "It's an honor with what we've been doing on the field as a group, all of us. For the fans to recognize that is awesome. It's an exciting time for the Cubs."
Russell, third baseman Kris Bryant and second baseman Ben Zobrist also had the most votes at their respective positions, and Dexter Fowler had the second-most votes to Washington star Bryce Harper in the outfield. Ace right-hander Jake Arrieta also should be in the mix when NL manager Terry Collins of the Mets names his starting pitcher.
"I think our guys are likable. They're approachable," Cubs manager Joe Maddon said. "They're blue collar, man. There's not a white-collar guy among them. They come out there, they get their fingernails dirty and I think people appreciate that. I think they're very Chicago."
They're also very successful so far. The Cubs had a major league-best 35-15 record heading into Wednesday night's game against the Dodgers. They also led the majors in run differential and ERA by starting rotation.
Rizzo made the All-Star team in each of the past two years, but the slugger has never been elected to the starting lineup by the fans. He was acquired by the Cubs in a January 2012 trade with San Diego.
"It's nice to be rewarded. I know it's early, but still," Rizzo said.
Rizzo had 874,471 votes, compared to 271,670 for San Francisco's Brandon Belt in second place at first. Cardinals catcher Yadier Molina and New York Mets outfielder Yoenis Cespedes also were in position for a starting spot.
Fan balloting ends on June 30.
___
Jay Cohen can be reached at http://www.twitter.com/jcohenap