Cubs fall to Dodgers 5-2 on offense-starved West Coast trip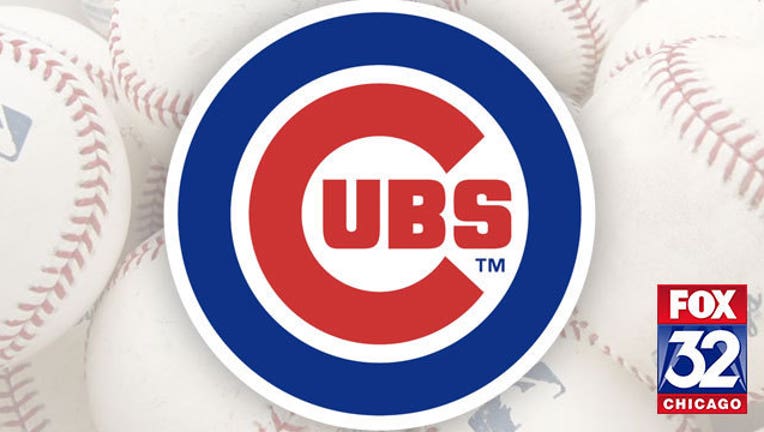 article
LOS ANGELES (AP) — The Cubs can't wait to get home since they're hardly scoring any runs on the road.
They blew a pair of one-run leads and lost to the NL West-leading Los Angeles Dodgers 5-2 on Saturday night. Chicago dropped its season-high fourth straight road game and has been outscored 22-6 with one game remaining on its six-game West Coast trip.
The Cubs left home on a five-game winning streak and opened the trip with a win and then back-to-back losses in San Francisco.
"It's not like we're playing bad baseball," losing pitcher Jon Lester said. "We're not killing ourselves with errors and the games are not lopsided by any means. Our pitching staff's doing a good job of keeping us in ballgames, but we're just on the other end right now."
Lester (8-10) gave up five runs and eight hits in six-plus innings. The left-hander struck out seven and walked none in his first road start since July 18 at Atlanta.
"My location was there, my velocity was there and my stuff was there," he said. "Now it's just a matter of a little bit of luck going my way, and maybe the outcome is different."
Lester stumbled in the seventh, giving up four consecutive hits to start the inning, including Jose Peraza's first major league RBI that tied the game 2-all. Peraza was called up from Triple-A Oklahoma City on Friday for his second stint with the Dodgers, who won their fifth in a row.
Lester served up Andre Ethier's two-run RBI double that gave the Dodgers a 4-2 lead. Ethier had entered as a defensive replacement in the top of the inning. Los Angeles added a run on Adrian Gonzalez's RBI single after batting around in the inning.
"A soft line drive to left, two softies to right and a ground ball up the middle," Cubs manager Joe Maddon said. "Whenever something like that happens, you've got to break it down and really understand what happened there. He wasn't pummeled."
The Cubs hadn't lost four in a row since dropping five straight from June 24-28, which included two defeats to the Dodgers.
"It's been a tough trip," Maddon said. "The 2,000 miles and two hours have kicked our butts a little bit. But I'm really pleased with our guys. Our guys care and they're good, so we'll be fine."
The Dodgers overcame a balk by starter Mat Latos that put the Cubs ahead in the fifth to pound out six of their 11 hits in a four-run seventh.
J.P. Howell (5-1) earned the win in relief, striking out one in one-third of an inning.
Kenley Jansen pitched the ninth to earn his 27th save in 29 chances.
The Cubs had the tying and go-ahead runs on base in the eighth against reliever Jim Johnson, who got out of the jam when Addison Russell grounded into an inning-ending double play.
Russell put the Cubs ahead 2-1 on Latos' balk after the pitcher took a step toward first base and didn't throw. Manager Don Mattingly vehemently protested the call for several minutes to no avail. Latos walked his next batter and promptly got yanked.
Latos gave up two runs and four hits in 4 2/3 innings of his first start since Aug. 13, when he allowed five runs — four earned — and seven hits in the same amount of innings against Cincinnati. It was his fifth career balk. He had a wild pitch in the second.
Los Angeles tied the game 1-all in the third on Kike Hernandez's infield single.
The Cubs led 1-0 in the second on Russell's sacrifice fly to foul territory in left field.
GOING HOME
When the Cubs return to Wrigley Field on Monday, they'll start a six-game stand — their only home games from Aug. 25-Sept. 17. They're in the middle of a stretch in which they play 17 of 23 on the road.
"I've been through it many a time, and if your players don't show up and don't play hard, then you become disappointed," Maddon said. "But we have. We just haven't gotten on the right end of the stick."
UP NEXT
Cubs: RH Jake Arrieta (16-6, 2.22 ERA) makes his team-leading 27th start of the season. He's the first Cubs pitcher since Steve Trachsel in 1994 to win eight consecutive road decisions. He is 0-2 with a 9.00 ERA in two starts last season against the Dodgers.
Dodgers: LH Alex Wood (9-8, 3.70) is 2-2 in five starts since joining the team. He is limiting left-handed hitters to a .148 average and has allowed just 10 homers this season in 148 1/3 innings.