Cubs find spark, support from other teams as well as fans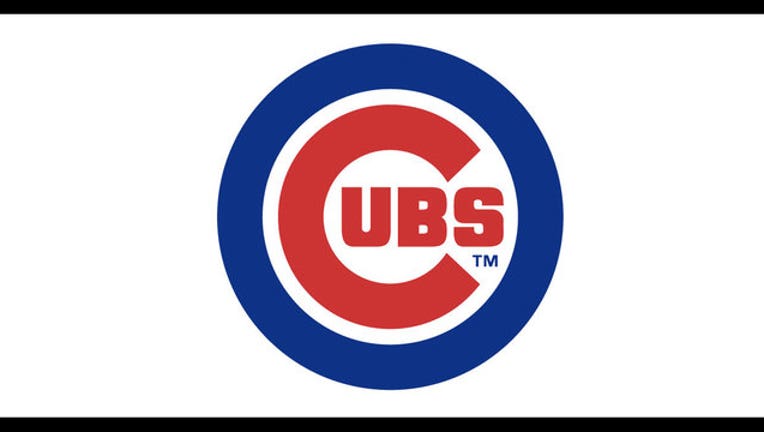 article
CHICAGO (AP) — Kris Bryant remembers the charged atmosphere when the Chicago Blackhawks paraded around Wrigley Field with the Stanley Cup after they won yet another championship.
The pure joy and deafening cheers left a lasting impression. It also left him wondering exactly what the celebration would be like if the Chicago Cubs won it all.
"It was almost like a different cheer," said Bryant, the Cubs' star rookie. "It wasn't like hoping for it. It was like it already happened. It just felt a little different, just seeing them and how happy they were. Obviously they've had some pretty good success here lately. When the Cubs win a World Series I can't even believe what it's going to be like."
Considering that hasn't happened since 1908, it's hard to imagine. But the city is gearing up for that possibility with a young team making a playoff run.
The Cubs are finding inspiration and support from other teams in town as well as their championship-starved fans.
The last time the Cubs won it all, they were playing their home games at West Side Park and the Model T was hitting the market. But after decades of disappointment and curses real or imagined, there is a strong belief that the drought could be coming to an end soon if not this season.
That's because the Cubs appear to be built to last after making a big leap to 97 wins and ending a string of five losing seasons. They returned to Wrigley Field for Monday's Game 3 of the National League Division Series against the Cardinals after splitting two in St. Louis. It was their first home playoff game since 2008.
It's not just the fans who are voicing their support. Other Chicago teams are, too.
In the Windy City, that's hardly a shocker. It's not unusual to find Bears or Blackhawks players at a Bulls game or throwing out the first pitch at Wrigley or U.S. Cellular Field.
"I actually love it," Cubs manager Joe Maddon said. "I think it's great. I know we feel good when we're supported, and I believe that the other teams do when we support them. We've worn the Blackhawk jerseys at some point, also. I think it's great. I think it's great for our community when you get that one kind of a feeling."
That feeling can also be seen in St. Louis, particularly between the Cardinals and the Blues. Just last week, catcher Yadier Molina and his son dropped the puck before the Blues' season opener. A few weeks earlier, it was Blues night at Busch Stadium. As part of the fun, the Cardinals wore Blues jerseys during batting practice before their game against the Cincinnati Reds.
The Blues paid a similar tribute on April 11. They wore Cardinals jerseys during warm-ups, a nod to the baseball team's home opener two days later.
It's not necessarily that way in all markets. Cardinals reliever Jonathan Broxton did not notice it when he played for the Los Angeles Dodgers from 2005 to 2011.
"But L.A. is a little different," he said. "It's a lot faster and a lot bigger."
In Chicago, the Blackhawks posted well wishes for the Cubs on Twitter last week. Marian Hossa was seen wearing a Cubs cap as he left the rink and Brent Seabrook donned a Cubs shirt. Coach Joel Quenneville offered the highest praise when he compared these Cubs to the young and hungry team he inherited early in the 2008-09 season.
With young superstars Jonathan Toews and Patrick Kane, that group went to the conference finals. But a year later, they brought home the biggest prize of all.
The Blackhawks captured the Stanley Cup in 2010, ending a 49-year wait, and they have added two more since then — beating Boston in 2013 and Tampa Bay last season.
"They're a young team, a lot of enthusiasm and kind of reminds of our team there when we started," Quenneville said.
Maybe one day the Cubs will flip the script. Maybe they'll be the ones bringing the championship trophy to a Blackhawks game.
"Definitely when they came it's something that guys were talking amongst each other, saying, 'Yeah, we want to do that. We want to go to one of their games in the next month with our trophy,'" Anthony Rizzo said. "But we've got a lot of work to do."