Cubs give up 4 homers, lose to Reds 13-5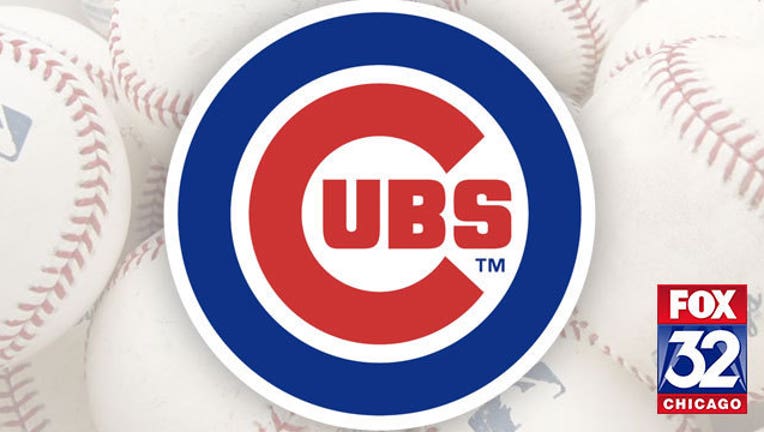 article
CINCINNATI (AP) — The Cubs finally had one of those nights against a team they'd manhandled lately.
Eugenio Suarez and Adam Duvall hit three-run homers in the sixth inning, and the Cincinnati Reds finally broke through against the Cubs' dominant pitching to beat Chicago 13-5 on Saturday night.
A victory would have given the Cubs (13-5) their best start since 1907, the year they won the first of their back-to-back World Series titles. A four-homer splurge ended Chicago's domination of its NL Central rival.
This series opened with Jake Arrieta's second career no-hitter in a 16-0 win Thursday night. Jon Lester kept it going, throttling the Reds in an 8-1 victory the following night. John Lackey couldn't hold a 3-2 lead in the sixth inning on Saturday night.
"It was looking good," manager Joe Maddon said. "That went away very quickly. I thought Johnny was outstanding, and they had a seven-run inning. His stuff was good. He looked fresh, looked fine. There was no indication.
"They just got us tonight."
Suarez's homer off Lackey (3-1) put the Reds up 5-3 and started a seven-run inning. Duvall connected off Trevor Cahill, and Scott Schebler followed with a solo homer. The Reds hadn't hit three homers in an inning since 2012.
"I felt pretty good," said Lackey, who walked one and gave up seven hits. "I had pretty good stuff for the most part. The three-run homer got me. They had a couple of two-strike hits. There's a way to avoid that. Sometimes you can throw too many strikes."
Joey Votto later hit a two-run shot on a night when the Reds gave away Votto superhero bobbleheads. The four homers were a season high for Cincinnati, as were the 13 runs.
Blake Wood (2-0) got the win in relief of Dan Straily, who gave up three runs in 4 2/3 innings, including Addison Russell's homer.
Cincinnati's comeback ended the Cubs' streak of eight straight wins over the Reds since last season. They'd gone 5-0 against the Reds this season, outscoring them 46-7. Chicago had won its last six games in Cincinnati overall, its best such streak since 1945-46.
The Cubs made a couple of errors in an uncharacteristically sloppy game and went 3 for 14 with runners in scoring position.
"Crazy game," Maddon said. "But if we come back and win the series tomorrow, it will be OK."
THREE IN ONE
The last time the Reds hit three homers in an inning was May 21, 2012, when Mike Leake, Zack Cozart and Drew Stubbs connected off the Braves' Mike Minor.
4-0 IS TOUGH
Arrieta improved to 4-0 with his no-hitter. Lackey was trying to go 4-0 for the first time in his career. The last time the Cubs had a pair of pitchers win their first four starts was 1918 with Hippo Vaughn and Phil Douglas.
TRAINER'S ROOM
Reds: CF Billy Hamilton missed his third straight game with a sore left thumb.
UP NEXT
Cubs: Jason Hammel (2-0) threw six scoreless innings against the Reds at Wrigley Field on April 14. He has allowed one run or no runs in six innings of each of his three starts.
Reds: Alfredo Simon (0-1) makes his first start since April 13, when he retired only two of the nine batters he faced at Wrigley Field and gave up five runs. He pitched two innings in relief in St. Louis two days later and got a shot of anti-inflammatories for an inflamed biceps, prompting him to miss his last scheduled start.
___
Follow Joe Kay on Twitter: http://twitter.com/apjoekay