Cubs OF Heyward replaces Fowler after ejection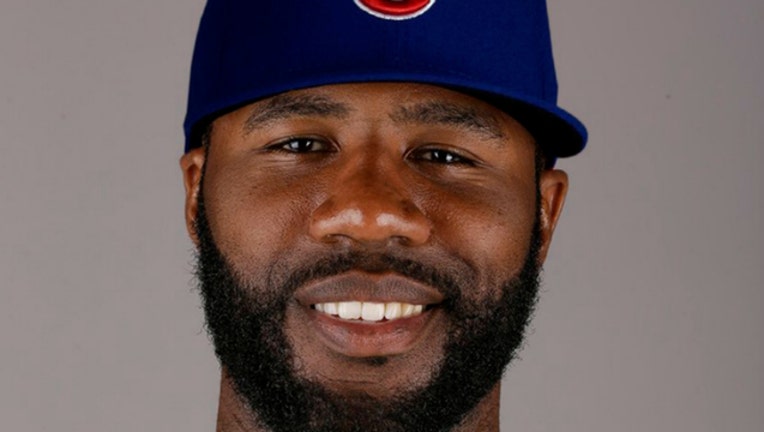 article
CHICAGO (AP) - Jason Heyward wanted to get back on the field as soon as possible. When Dexter Fowler got ejected Thursday night, he got his wish.
Heyward replaced Fowler in center for the Chicago Cubs after testing his sore right wrist during batting practice for their series opener against the Washington Nationals. He had missed three straight games after trying to play through the injury.
Heyward got hurt while working on his swing in the batting cage during Chicago's series at Arizona about a month ago. He is batting .211 with no homers and 13 RBIs in his first season with the Cubs after agreeing to a $184 million, eight-year contract during free agency.
He had planned to return on Friday, but trotted out to center after Fowler was tossed for arguing with home plate umpire Vic Carpazza after he struck out looking to end the third.
The 26-year-old Heyward, a three-time Gold Glove winner in right field, missed Chicago's entire series at Pittsburgh, but the major league-leading Cubs outscored the Pirates 20-5 on their way to the three-game sweep.
"I'm not ever going to make any excuses, one way or the other. I don't like to not play," Heyward said before the game while a mariachi band played in the clubhouse in honor of Cinco de Mayo.
"It just got to a point where it was like hey I should say something, get some extra help. Now it's good because I can come in and get treatment and things like that."
The Cubs are still missing catcher Miguel Montero, who was placed on the disabled list last month due to lower back tightness. Montero also hit on Thursday and manager Joe Maddon said trainer P.J. Mainville was encouraged with his progress.
Montero is eligible to come off the DL on Tuesday. Maddon said he isn't sure if he will need a rehab assignment.
"If it's like the minimum amount of time, maybe not, possibly not," he said. "We'll just see how that all plays out."
Also Thursday, the Cubs placed reliever Neil Ramirez on the bereavement list and recalled right-hander Spencer Patton from Triple-A Iowa. Patton pitched 10 scoreless innings over 10 appearances at Iowa, converting each of his four save chances.
Patton arrived in time for Maddon's latest pregame show, a rousing set for a mariachi band that included covers of Frank Sinatra's "My kind of town" and The Champs' "Tequila." Maddon turned Wrigley Field into a petting zoo before one game last season, and also had a magician perform for the team.
"I was partially serenaded in the video room," Maddon said. "They were really good, but my favorite moment was their solid rendition of 'Tequila' that was resonating throughout the entire clubhouse."
___
Jay Cohen can be reached at http://www.twitter.com/jcohenap