Cubs-Phillies rained out, doubleheader Friday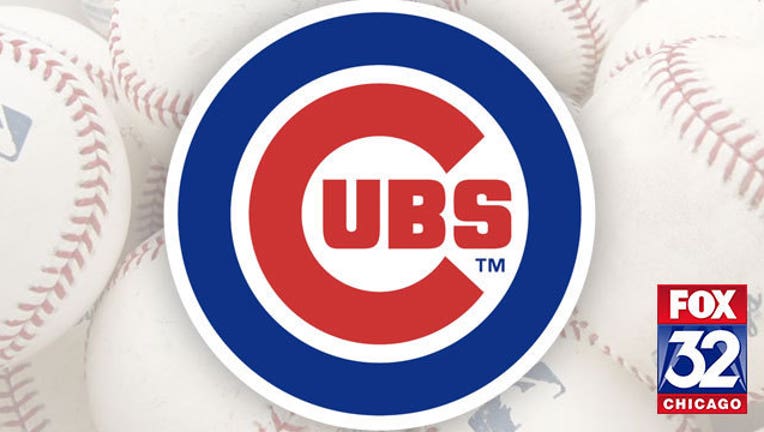 article
PHILADELPHIA (AP) - Not much is going to get the playoff-contending Chicago Cubs down right now not even sitting around waiting for a game that wound up getting postponed.
The opener of a four-game series at the Phillies was called off Thursday night after more than 90 minutes of persistent rain and was rescheduled as part of a doubleheader Friday starting at 5:05 p.m.
"Conflicting reports," manager Joe Maddon said when asked why the game was not called off earlier. "We've gone through this in Pittsburgh and Cincinnati. Same thing. Nobody's upset."
At 80-58, Chicago entered Thursday nine games ahead of San Francisco for the second NL wild-card spot. The Cubs are on pace to make the playoffs for the first time since 2008 as they vie for their first World Series title since 1908.
Jake Arrieta, whose start was pushed back to Friday, is 18-6 with a 2.03) ERA. He has won seven straight starts, giving up two earned runs with 50 strikeouts in 50 1/3 innings, and pitched a no-hitter at the Los Angeles Dodgers on Aug. 30. Over 15 appearances dating to June 21, Arrieta is 12-1 with a 0.99 ERA.
Kyle Hendricks (6-6, 4.08) is to start the nightcap on Friday night. He will be making his first start against Philadelphia, which is the only NL team he hasn't faced.
The duo will try to help the Cubs bounce back from Wednesday's 4-3 loss at St. Louis that stopped a five-game winning streak. Chicago is 29-12 since getting swept by the Phillies at home July 24-26.
PHILLIES STARTERS
LHP Adam Morgan (5-5, 4.42) will face Arrieta in the opener on Friday. The rookie is coming off a career-worst outing in his last start when he gave up six runs on eight hits in 6 1/3 innings in a 7-5 loss at Boston last Friday. Morgan never has faced the Cubs.
RHP Alec Asher (0-2, 10.61) will make his third start since the Phillies acquired him in the trade that sent Cole Hamels to Texas. Asher has surrendered 11 earned runs in 9 1/3 innings.
NO WORRIES
On a day when general manager Ruben Amaro Jr. was fired, Phillies interim manager Pete Mackanin said he doesn't worry about his future.
Mackanin assumed managerial duties when Ryne Sandberg resigned on June 26, and the Phillies are 28-38 under his helm.
"As odd as this might sound, I put it out of my mind," he said on Thursday. "I don't want to think about it because it does me no good. When I was younger, it would have but at this point I think I've gained a little bit of wisdom knowing it's out of my hands. I'm just going to do the daily task at hand on a given day and let happen what happens."
RISING STAR
Cubs INF Starlin Castro, who lost his everyday job at shortstop, is 7 for 12 in his last four games. He was slated to play second base and hit fifth in Thursday's game at Philadelphia, where he has batted .355 with 12 RBIs in 16 games.
SLUMPING HOWARD
Philadelphia 1B Ryan Howard enters Friday 0 for 27 in his last seven games.
TRAINER'S ROOM
Cubs: C Kyle Schwarber wasn't in the starting lineup on Thursday. He pinch hit in Wednesday's game and is day to day with an oblique/rib injury.
Phillies: 3B Maikel Franco (broken left wrist) rested Thursday, a day after taking swings off a tee. Franco, on the DL since Aug. 12, is hoping to return before the end of the season.