Cubs shake up coaching staff, part with Bosio, hire Davis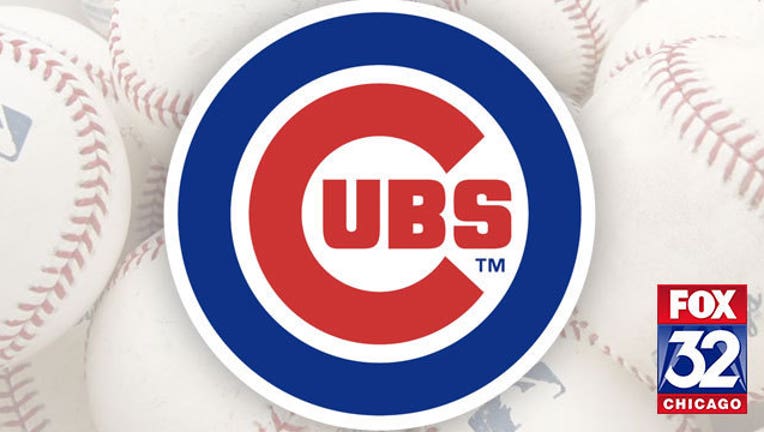 article
CHICAGO (AP) - The Chicago Cubs decided they needed to make more than just a few adjustments to their coaching staff after falling short of another trip to the World Series.
The Cubs parted ways with pitching coach Chris Bosio and hired Chili Davis as their hitting coach to replace John Mallee as part of a major shake-up to Joe Maddon's staff following their ouster in the National League Championship Series a year after winning the championship.
The Cubs confirmed the moves Thursday and also said Brian Butterfield will be the new third base coach. The team decided not to exercise its 2018 option on Bosio's contract.
"These guys are probably all going to end up on a major league coaching staff this year," Maddon said. "They're outstanding. ... It's just a matter of availability right now with these other guys, and we think that moving forward they could possibly bring something (valuable) with their skillset. We think that these guys can really help get us where we want to be over the next three, four years - five years - and down the road. They could have a tremendous impact. These are definitely impact coaches."
Bench coach Dave Martinez could also wind up getting hired as a manager.
Maddon praised his staff during the NLCS against the Los Angeles Dodgers while saying he expected it to return intact. President of baseball operations Theo Epstein said a day after the team got eliminated in five games that his manager would be allowed to keep the coaches he wanted.
The news about Bosio broke the following day, and the team continued the purge on Thursday.
"I was asked a really awkward question at a tough time, we were in the playoffs and I thought that was really the only way I could respond," Maddon responded, when asked why he indicated he wanted his staff to stay intact. "I thought that was really the only way I could respond to it because I did not want it to negatively impact the (coaches') room. That's it. There's no other way to describe it."
Maddon insisted he did not act on his own, that the front office was involved in the decisions.
He also said there was no connection between letting Bosio go and the availability of Jim Hickey, whose 11-year run as Tampa Bay's pitching coach just ended. Maddon spent nine years as the Rays' manager before coming to Chicago following the 2014 season.
What was the problem with Bosio?
"We just felt it was time for a different voice at this particular moment," Maddon said. "I don't want to get too deep into that. But that's exactly where we're coming from."
With 292 regular-season victories and 19 more in the playoffs, the Cubs have more wins than any other team the past three years. They have three straight trips to the NLCS and two Central Division titles in that span to go with that drought-busting World Series championship.
But their bullpen struggled in a big way this postseason, and the offense mostly got shut down by Washington and Los Angeles. The Cubs batted just .156, drew five walks and scored eight runs - all on homers - against the Dodgers.
Davis has spent the past six years as a major league hitting coach, including three with Oakland and the last three with Boston. During that time, the Red Sox led the majors in runs (2,411) and pitches per plate appearances (3.95), tied for first in on-base percentage (.334), ranked second in batting average (.268) and third in plate appearances per strikeout (5.35). The 19-year major leaguer was a three-time All-Star and a member of three World Series championship teams (Twins in 1991 and Yankees in 1998-99).
"He has a great message, and he's very good at delivering the message," said Maddon, an Angels coach when Davis played for them. "Situationally speaking, hopefully, we believe that he's going to make a big impact."
Davis takes over after Mallee served as the Cubs' hitting coach for the last three seasons. Butterfield replaces Gary Jones, who served as major league third base coach for the last four seasons. The Cubs also said Andy Haines will replace Eric Hinske, who served as assistant hitting coach for the last three seasons. Hinske took the hitting coach job with the Angels.
___
More AP baseball: https://apnews.com/tag/MLBbaseball