Dallas Green, former GM of Cubs, dies at 82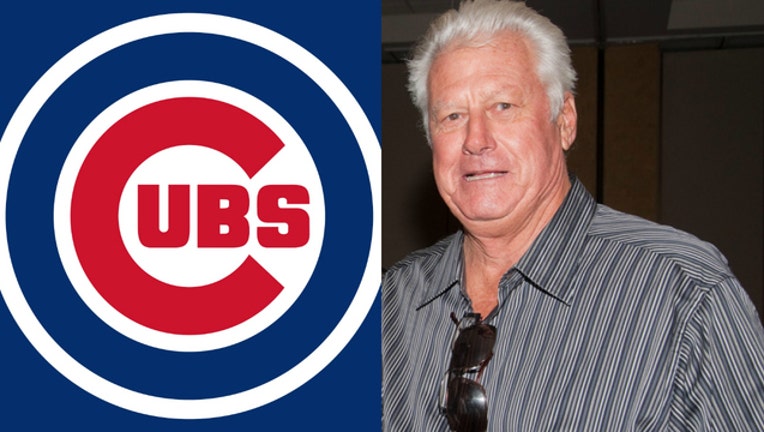 article
PHILADELPHIA (AP) - As a big league pitcher, Dallas Green was pretty mediocre.
"I was a 20-game winner," he would joke, "it just took me five years to do it."
Instead, it was in another role where the imposing, 6-foot-5 Green really made noise.
"When you think of big, with that deep voice, that booming voice, he could hold a team meeting, boy, he could scare you right out of your seat," Cleveland manager Terry Francona recalled.
Green, the tough-talking, no-nonsense skipper who in 1980 guided the Philadelphia Phillies to their first World Series championship, died Wednesday. He was 82.
The Phillies said Green died at Hahnemann University Hospital in Philadelphia. He had been in poor health for a while.
Green spent 62 years in baseball as a player, manager, general manager, team president and other roles.
"He was a big man with a big heart and a bigger-than-life personality," Phillies Chairman David Montgomery said in a statement.
As a pitcher, Green went just 20-22 in the 1960s. His most notable distinction on the mound might have been giving up the only grand slam launched by all-time hits leader Pete Rose.
In 1980, with Rose playing first base on a team that included future Hall of Famers Mike Schmidt and Steve Carlton, Green guided the Phillies to a very elusive crown, ending a drought that stretched back nearly a century.
"Baseball world lost a giant," Rose tweeted. "Dallas was a hell of a guy and a real leader."
He sure got his team's attention midway through that championship season. After a loss in Pittsburgh left the Phils around .500, his clubhouse tirade was so loud that writers outside the locker room at Three Rivers Stadium swore they could hear every word.
Green later managed the New York Yankees - where bombastic owner George Steinbrenner liked the idea of someone being able to stand up to him - and the Mets.
"Dallas was pure and simple a 'true baseball man,'" the Mets said in a statement.
Green also was the GM and president of the Chicago Cubs and made a shrewd trade to get a young infielder from the Phillies, future great Ryne Sandberg. The deal helped turn a long-dormant franchise into a club that came within one win of reaching the 1984 World Series.
"Dallas Green had an eye for talent. Our fans can credit him for acquiring and drafting several of the most accomplished players to wear a Cubs uniform, including Hall of Famers Andre Dawson, Greg Maddux and Ryne Sandberg, as well as All-Stars like Shawon Dunston, Mark Grace and Rick Sutcliffe," Cubs Chairman Tom Ricketts said in a statement.
In 2006, the Phillies inducted Green into their Hall of Fame. He spent 46 years overall in the Phillies system and was an adviser to their last four managers, always known for his commanding presence and shock of white hair.
Green was known for his rugged reputation and embraced it. Yet he was left in tears in 2011 when his 9-year-old granddaughter, Christina-Taylor Green, was shot and killed outside a grocery store in Tucson, Arizona, as she went to see U.S. Rep. Gabrielle Giffords. Six people were killed in the mass shooting as Giffords met with constituents.
"I'm supposed to be a tough sucker, but I'm not very tough when it comes to this," Green said at the time.
Francona witnessed the effect her death had on Green.
"I know when that happened with his granddaughter, the shooting, I know that that just tore him apart," he said. "I saw him at a golf tournament for that, about a year and a half ago, and you could tell that just ate him alive."
"I don't know if he was sick, but maybe he's happier now," Francona said.
Born and raised in Delaware, George Dallas Green is survived by his wife of 59 years, Sylvia; four children; and five grandchildren.