Davis' big night helps Pelicans beat Bulls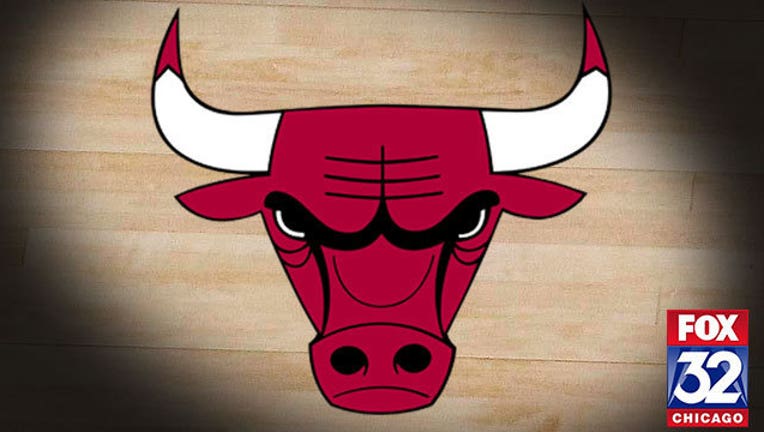 article
NEW ORLEANS (AP) -- Anthony Davis made a 3-pointer, pulled up to hit a 10-foot jumper and threw down a two-handed reverse alley-oop jam in the span of about two minutes late in the first quarter.
That pivotal stretch seemed to mark the end of Davis' recent shooting slump and the end of losing basketball for the New Orleans Pelicans.
Davis had 32 points, 15 rebounds and four blocks in his best game since spraining his right elbow nearly two weeks ago, and New Orleans ended a six-game skid with a 107-98 victory over the Chicago Bulls on Wednesday night.
"I don't think it was entirely the elbow," Davis said. "It was just me overthinking and hesitating on shots. Tonight I just played calm. The shots I felt comfortable shooting, I shot with no hesitation."
After missing four of his first five shots, Davis hit his next eight on his way to his first 30-plus point game since New Orleans beat the Los Angeles Clippers on Oct. 23.
"It was really big for him just to get his groove back," guard Jrue Holiday said. "There were a couple games there like last game where he probably didn't shoot as well as he wanted to."
Holiday had 17 points, 10 rebounds and nine assists while being guarded primarily by brother Justin. Julius Randle and Wesley Johnson each scored 12 points for New Orleans.
"We were just in a situation where we needed a win in the worst way," said Pelicans coach Alvin Gentry, whose team was back home after an 0-5 road trip. "Just to come home and get a win, I think that takes a little bit of pressure off the guys."
Zach LaVine scored 22 and Jabari Parker had 20 points and 13 rebounds for Chicago, which has dropped five of six games. Justin Holiday and Wendell Carter Jr. each scored 17 points, and Carter also grabbed 11 rebounds.
Davis' strong second quarter helped the Pelicans take 58-50 lead into halftime and New Orleans never trailed again, going up by as many as 18 late in the third quarter before Chicago rallied back to within single digits.
"We battled back tonight to make it a single-digit game there at the end," Bulls coach Fred Hoiberg said. "It all goes back to playing the right way from the beginning of the game. We've got a lot of work to do on both ends of the floor."
LaVine's 30-foot 3 cut New Orleans' lead to 94-88 with less than six minutes to go. But the Bulls never got closer.
Jrue Holiday blocked a shot, hit a turnaround fade and added two free throws to help put the Pelicans up by nine with 1:30 left.
"He can do it on both ends, obviously," Davis said of Holiday. "When he's playing like this, being the Jrue Holiday that we all know, we're definitely a tough team to beat and he's a tough player to guard."
TIP-INS
Bulls: LaVine has scored 20-plus points in all 12 of his game this season. ... Ryan Arcidiacono scored 11 points, hitting three of four 3-point shots. ... The Bulls shot 39.6 percent (38 of 96) and missed 22 of 31 3s.
Pelicans: Elfrid Payton missed his sixth straight game with a right ankle injury. Gentry said he's hopeful the starting point guard would be ready to return for New Orleans next game. ... Nikola Mirotic's recent long-range slump continued. He went 1-for-8 from 3, making him 10 of his last 43 from deep. He finished with nine points. ...... The Pelicans outrebounded the Bulls 55-46. ... Darius Miller hit three of four 3s and finished with 11 points. ... Holiday eclipsed 2,000 career assists with his fifth of the game.
TURNOVER TROUBLE
Although Chicago had won its previous game, both teams had largely struggled lately and the game got sloppy at times. New Orleans committed 15 turnover and Chicago 12.
The Pelicans now have 103 turnovers in their previous six games.
Against the Bulls, however, New Orleans had enough good ball movement to win, amassing 32 assists on 42 made field goals.
PASSING OUT
Davis had seven assists, giving him six or more in half of the eight games in which he has played.
"Knowing that a lot of teams are going to double-team me ... my job is to kick it out to the shooters and it's their job to make shots," Davis said. "I've got to make the right plays, trust in my teammates and guys made shots tonight."
UP NEXT
Bulls: Host Cleveland on Saturday night.
Pelicans: Host Phoenix on Saturday night.