Eaton tossed as frustrated White Sox fall to Royals 4-1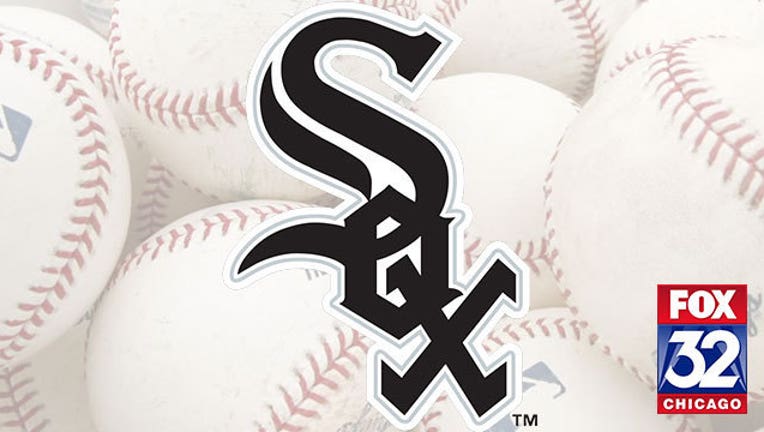 article
CHICAGO (AP) — Adam Eaton's emotions boiled over after he became the eighth Chicago White Sox player to be called out on strikes to end the game.
At the same time the Kansas City Royals celebrated a 4-1 victory on Friday night, umpire Hunter Wendelstedt ejected Eaton.
"It's tough when you strike out and you only saw one strike and didn't even take the bat off your shoulder," Eaton said. "It's pretty tough to hit like that. I think most guys didn't like the inconsistency all night."
It wasn't what Todd Frazier had in mind before the game. When asked if facing the World Series champions would be a good measuring stick, the White Sox third baseman pointed to the standings.
"We're leading the division, so they have to come through us," Frazier said.
The Royals responded with a vintage 2015 performance.
Omar Infante, Paulo Orlando and Lorenzo Cain all doubled in a three-run sixth inning off Jose Quintana. Orlando added an RBI single an inning later, Dillon Gee (1-1) allowed a run over five innings for his first victory since 2014 and shortstop Alcides Escobar's fine double play saved at least one run.
The Royals won for the fifth time in seven games and moved within 3 1/2 games of the AL Central-leading White Sox.
"We needed a game like this," Orlando said.
Quintana (5-3) who entered with an AL-best 1.54 ERA, gave up one hit while facing the minimum 15 batters through five. He retired 11 straight until Infante had the first of four straight one-out hits.
Kendrys Morales' two-out RBI single made it 3-1, with all the run-scoring hits off curveballs.
Quintana was charged with a season-worst four runs and eight hits in 6 1/3 innings.
"After the double to Infante, I try to get down in the zone, but I missed a couple pitches," said Quintana, who fell to 1-7 in 18 starts against Kansas City. "That's what happen when you miss the zone."
Four relievers combined to blank the White Sox over the final four innings, with Wade Davis working out of ninth-inning trouble for his 10th save in 11 tries.
Austin Jackson's second-inning sacrifice fly provided the lone run for the White Sox, who have lost seven of nine.
"We had some opportunities and we didn't do that same thing that they did, being able to put it in play and knock guys in," White Sox manager Robin Ventura said.
It looked like Chicago's dominance with its top pitchers Chris Sale and Quintana would continue early.
Salvador Perez was quickly erased on a double play following his second-inning single, and the Royals didn't have another baserunner until the sixth.
Consecutive one-out doubles by Infante and Orlando tied it at 1. After Alcides Escobar's infield hit, Cain smacked an RBI double into the left field corner.
That was enough for the Royals, who have won 22 of 29 at U.S. Cellular Field.
Ventura shook up his struggling lineup, moving Jose Abreu to the second spot for the first time since last season. Frazier batted third and Melky Cabrera fourth.
Cabrera led off with a single to left and scored on Jackson's bases-loaded fly.
Luke Hochevar, Joakim Soria and Kelvin Herrera threw a scoreless inning apiece. Escobar caught Frazier's liner to start a double play that ended the seventh.
Gee, who took the injured Chris Young's spot in the rotation, allowed four hits and struck out five.
"You're going to go through stuff like that," Ventura said. "As frustrating as it is, we'll grind through it."
MCDOWELL & SALE
Jack McDowell, who won the AL Cy Young while leading the White Sox to the playoffs in 1993, threw out the first pitch to celebrate 25 years for the White Sox at U.S. Cellular Field.
McDowell fielded several questions about Sale, off to a 9-0 start with the White Sox, including about comparing their fiery demeanor.
"I was probably a little more over the top than Chris was," the 50-year-old McDowell said.
OZZIE'S BACK
Former White Sox manager Ozzie Guillen came through the press box and chatted with reporters in the first inning.
UP NEXT
LHP Danny Duffy (0-0, 2.57 ERA) makes his second start for the Royals since returning to the rotation in the series' middle game Saturday. White Sox RHP Miguel Gonzalez (0-0, 5.17) has 11 strikeouts and 10 walks in 15 2/3 innings.