Finke, Illinois cruise by Minnesota 85-52 in Big 10 tourney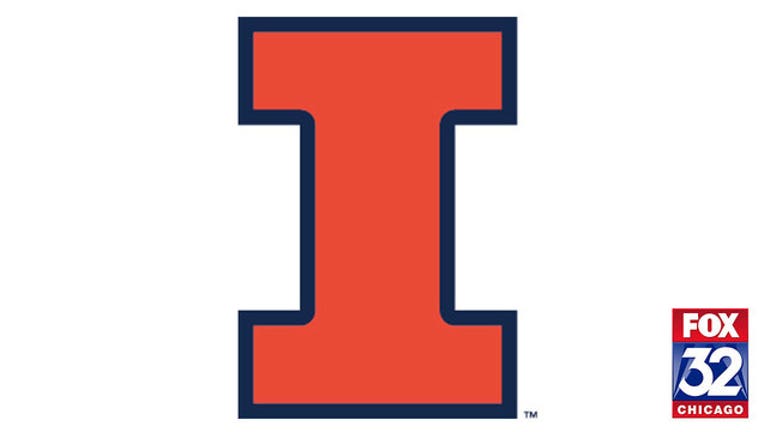 INDIANAPOLIS (AP) — Illinois freshman Michael Finke picked the perfect day to make a career-best five 3-pointers, scoring 17 points to lead No. 12 seed Illinois past 13th-seeded Minnesota 85-52 on Wednesday in the Big Ten tournament first round.
"I made my first, and it felt great," said Finke, who finished 5 of 7 from beyond the arc. "My teammates told me to keep shooting. It's all mental, really."
Coach John Groce has confidence in Finke's perimeter shooting skills.
"We executed well, and Michael was taking the same shots today that he takes and makes in practice," Groce said. "We have all the confidence in Michael. I was proud of the effort. That's the best we have played all year. I told our guys I wanted them to play the right way offensively, and they did."
The Fighting Illini (14-18) play No. 5 seed and 20th-ranked Iowa on Thursday in second-round action.
Kendrick Nunn added 15 points for Illinois while Malcolm Hill had 14 and Jalen Coleman-Lands 13. The Fighting Illini made 32 of 58 field-goal attempts (55 percent), including 14 of 26 from 3-point range (54 percent). Nunn, Hill and Coleman-Lands were a collective 15 of 26 from the field.
"The great thing was that we got all of those 3s from within the offense," Hill said. "We really do tell Finke to keep shooting the ball. I have been getting mad at him for passing up shots. They fell for him today."
Illinois outrebounded Minnesota 35-26 and forced 15 Golden Gopher turnovers. Minnesota shot 39.2 percent (20 of 51) in dropping a fourth consecutive game to end the season.
"We came out aggressive," Nunn said. "Coach told us we needed to have the right mindset for the full 40 minutes, and that's what we did. We needed to play a complete game."
Minnesota (8-23), which finished with a school record for single-season losses, got 12 points from Charles Buggs and 11 by Ahmad Gilbert.
"This was quite an uphill battle for us," said Minnesota coach Richard Pitino, whose team played without three suspended guards. "It was extremely challenging to play like that. There are so many reasons why it was difficult from an offensive standpoint.
"When you see the state of our roster, the smart thing for their guards would be to take us out of what we were trying to do, and they did. We were not at full strength."
Consecutive 3-pointers from Nunn and Finke extended the Illinois lead to 46-27 with 15:07 remaining, prompting a Minnesota timeout. Finke's 3-pointer was the Illini's ninth in 24-plus minutes.
The Golden Gophers countered with a 7-0 run to slice the deficit to 46-34, but Illinois quickly extended the advantage back to 17.
Illinois made 15 of 29 opening-half shots, including 7 of 13 from beyond the arc, and led 38-22 through 20 minutes. Jaylon Tate's 3-pointer with two seconds to play in the half extended the Illinois lead to 16.
Minnesota was 9 of 25 from the field before halftime, including 0 of 5 from 3-point range. The Golden Gophers were guilty of eight first-half turnovers, which led to 14 Illini points. Illinois also got nine first-half points from non-starters while Minnesota's reserves went scoreless.
TIP-INS
Minnesota: The Golden Gophers had only eight players available for the game after senior forward Joey King (11.6 points per game) suffered a season-ending broken right foot on March 2 in a loss to Wisconsin. ... Kevin Dorsey (6.8), Nate Mason (13.8) and Dupree McBrayer (5.9) were suspended on March 1 for violation of team rules ... The Golden Gophers lost both regular-season games to Illinois ... Minnesota is 0-6 all-time against Illinois in the Big Ten tournament.
Illinois: The Fighting Illini have 26 Big Ten tournament victories, second most among the 14 league teams. ... Illinois has advanced to the tourney title game six times, winning twice (2003 and 2005).
UP NEXT
Illinois: Thursday vs. No. 5 seed Iowa