Former Notre Dame quarterback Bob Williams dies at age 86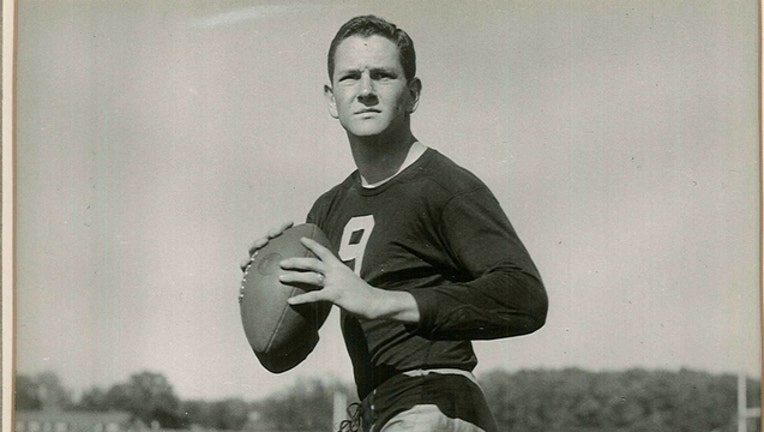 SOUTH BEND, Ind. (AP) - Bob Williams, the starting quarterback when Notre Dame finished 10-0 and won the national championship in 1949, has died. He was 86.
The university announced his death Wednesday and said Williams died at a retirement home in Timonium, Maryland, on May 27. The Baltimore Sun reported he died of secondary Parkinson's disease.
Williams' 161.4 passing efficiency rating in 1949 is tied for the best in school history. Williams was inducted into the College Football Hall of Fame in 1988. He played for the Chicago Bears for three years in a career interrupted by his service in the Navy during the Korean War.
Williams started a construction company and also worked in banking before retiring in 2000.