Fox expects Loggains back as Bears' offensive coordinator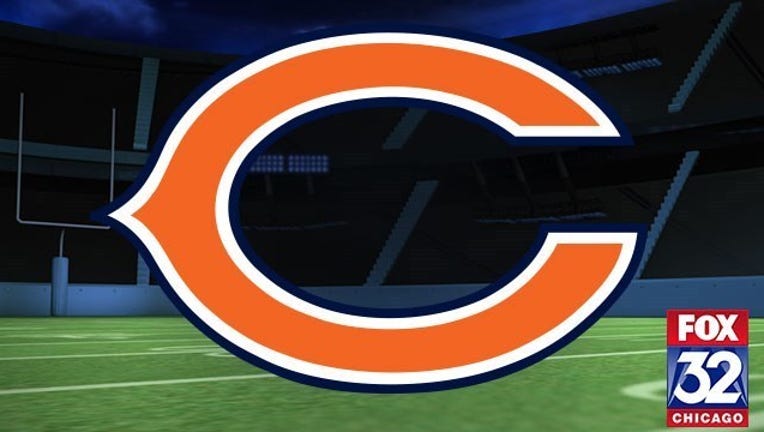 article
LAKE FOREST, Ill. (AP) - Though he didn't quite slam the door on a change, Chicago Bears coach John Fox indicated he won't fire offensive coordinator Dowell Loggains.
He said Thursday he expects Loggains to return next season.
"Yeah," Fox. "I think as I mentioned before, when you guys were asking me about reports and whatnot, a lot of things change. Players will change, coaches change.
"It's not like I'm going to make changes. It's just the nature of the beast. I don't know if there will be a long line at 3-12 right for coaching opportunities, but stranger things have happened."
His answer was in line with comments he made three weeks ago after a report that defensive coordinator Vic Fangio could be on his way out because of philosophical differences with the coach. Fox said at the time that he wanted his staff to return.
Loggains has come under scrutiny in his first season as offensive coordinator and second year as an assistant in Chicago, with the Bears struggling to score and at times going away from the run.
"No one second-guesses himself, even you guys, as much as I do," he said. "You're very critical of what you can do better."
The Bears rank 13th in total offense after finishing 21st a year ago under Adam Gase. But the yards haven't translated into points, with Chicago 28th in scoring.
Another area of contention is the run-pass balance.
With Jordan Howard rushing for 1,178 yards and just 60 shy of Matt Forte's club rookie record in 2008, the handoff has been an effective option for the Bears. But it's one they don't always use.
The Bears are tied for eighth in yards per carry but rank 19th in rushing. When it comes to attempts, they're tied for 29th in the NFL with 343 after finishing sixth last season with 468. And in six games they have finished with fewer than 20 runs.
One reason Loggains mentioned is the fact that the Bears have often been playing from behind.
"The last two weeks have been that way," he said, referring to losses to Green Bay and Washington. "We tried to stay with it as much as we could, but you are fighting the clock and you are fighting the score.
"A lot of credit goes to Jordan because Jordan has made some explosive runs. I think we're in the top 10 in explosive runs this year, and a lot of that credit goes to him."
Against the Packers, the Bears wiped out a 17-point deficit before losing on a last-second field goal. They ran 26 times against the Redskins in a lopsided loss.
There have been times this season where it seemed as if the Bears might have gotten away from the run too soon, whether they were trailing or not, even though Howard ranks seventh in the NFL in rushing.
Yet, evaluating Loggains isn't quite that simple.
He - like Fangio - has dealt with a long line of players shuffling in and out of the lineup.
The Bears have 19 players on injured reserve, a list that includes Cutler, right guard Kyle Long, receiver Kevin White and tight end Zach Miller.
Top receiver Alshon Jeffery also served a four-game suspension for violating the league's policy against performance enhancing drugs.
Loggains has been forced to use five different starting combinations on the offensive line.
The Bears are also essentially down to their fourth quarterback in Matt Barkley with Jay Cutler and backup Brian Hoyer on IR as well as Connor Shaw, who suffered a broken leg in the preseason.
It's also worth mentioning that Cutler had his highest quarterback rating last season when Loggains was his position coach, though he wound up with more interceptions (five) than touchdowns (four) in five games this season.
Hoyer passed for more than 300 yards in four straight starts before breaking his left arm at Green Bay on Oct. 20, and Barkley was playing the best of his career before combining to throw eight interceptions the past two games.
"We've made considerable improvement in many areas offensively," Fox said. "One of the frustrating things is that we've been with four quarterbacks. ... The continuity and consistency helps. And that's not been the case."
Notes: Fox said LBs Willie Young (knee) and Pernell McPhee (shoulder) will likely be game-time decisions after they again sat out practice on Thursday.