Fox says Bears sticking with Glennon as starting QB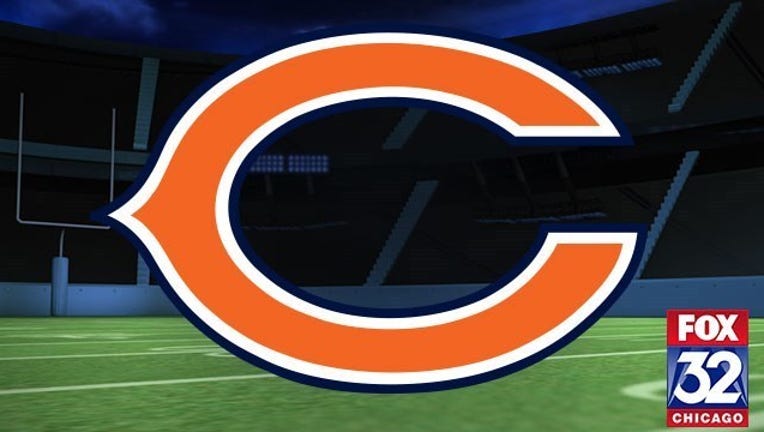 article
LAKE FOREST, Ill. (AP) - Mike Glennon remains the Chicago Bears' starting quarterback. The wait for No. 2 overall draft pick Mitchell Trubisky continues.
Coach John Fox said the Bears won't be changing quarterbacks for their game against the Pittsburgh Steelers this weekend despite a rough outing by Glennon in his return to Tampa Bay as Chicago fell to 0-2.
"Mike Glennon will be our starting quarterback against Pittsburgh and we're going to do everything we can to get him prepared," Fox said Monday. "Not just Mike Glennon, our whole football team."
He insisted the Bears "still feel pretty good" with the fifth-year pro and the problems in their 29-7 loss to the Buccaneers go beyond the quarterback.
Glennon struggled to move the offense through the first three quarters in a 23-17 season-opening loss to Atlanta. Chicago missed several chances to score a touchdown in the final seconds of that game. Against Tampa Bay, Glennon flopped in the city where he spent his first four years. He threw two interceptions with one getting returned for a touchdown and lost a fumble on a sack, leading to another TD, after playing turnover-free ball in the opener.
"I think after two games it's really hard to evaluate somebody," Fox said. "We're playing arguably one of the better teams we're going to play this year at home. We're going to do everything in our power to look a little bit like we did in Week 1 than in Week 2. It gives us a chance."
The Bears are a combined 0-8 in September in three seasons under Fox. They also go from hosting Pittsburgh to visiting Aaron Rodgers and the Green Bay Packers for a Thursday night game.
Even if the Bears were at full strength, this would be a tough spot to start a rookie quarterback. And they are far from full strength.
Top receivers Cameron Meredith and Kevin White are on injured reserve. Running back Jordan Howard hurt his shoulder in the opener and ran for just 7 yards against Tampa Bay. An offensive line that was already missing Kyle Long took a few more hits against the Buccaneers with Josh Sitton (ribs) and Tom Compton (hip) leaving the game.
Tight end Zach Miller called Glennon "very capable." He said the Bears struggled "across the board."
Even so, Glennon has done little to settle a debate that picked up steam in the preseason.
Trubisky dazzled at times with his quickness and arm strength, and he beat out veteran Mark Sanchez for the No. 2 spot. But the Bears aren't ready to start him.
"It's a timing thing," said Miller, who was with Jacksonville in 2011 when Blaine Gabbert started 14 games. "It's so sensitive with that position. You've seen it in the past and I've seen it personally, with different teams. You see guys, they get out there and they're not prepared and they're not ready to go and stuff starts to go south. It can put a dent in someone's career. It can hurt 'em early on."
The Bears might look for a softer spot in the schedule to start Trubisky if Glennon continues to struggle. The next game after the trip to Green Bay is a Monday night matchup against Minnesota on Oct. 9. Chicago also has a bye in Week 9, leaving two weeks between games against New Orleans on Oct. 29 and the Packers on Nov. 12.
"I think you just kind of know when it's time," Fox said. "You can't measure it all exactly the same because people are all different."
How does he know?
"I'm not the only one. There's a lot of people evaluating the situation, and like I said, I'd rather not try to predict the future," Fox said.
NOTES: Fox said LB Nick Kwiatkoski was still being evaluated after leaving Sunday's game with a pectoral injury and that the Bears "don't have a final analysis."
___
For more NFL coverage: http://www.pro32.ap.org and http://www.twitter.com/AP_NFL .