Green Bay Coach Mike McCarthy: Packers plan to 'kick Chicago's a**'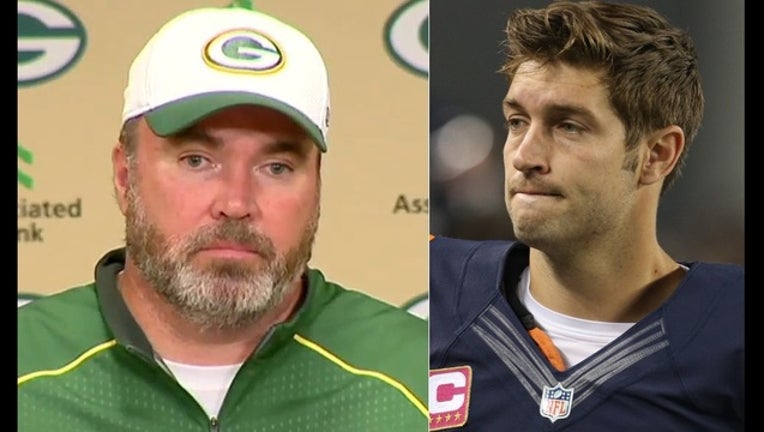 article
CHICAGO (FOX 32 News) - Wow.
The rivalry between the Chicago Bears and Green Bay Packers has always been a big one. And now, Packers coach Mike McCarthy has taken it to the next level, which is very uncharacteristic of him.
During Green Baby's annual 'Welcome Back Luncheon' this week, McCarthy made a bold prediction and told the crowd that the Packers plan to "kick Chicago's a**" in Week 1.
It's pretty shocking to hear that language from McCarthy, considering it's unlike him to say something of that nature.
The Bears will be ready, though. With a new head coach, general manager, and several new players, Chicago plans to go all-out this season. However, hopefully injuries don't plague the team.
The rivalry between the Bears and the Packers has been pretty one-sided as of late, with Green Bay winning 11 of the past 13 matchups - which includes the NFC title game in 2010 - dating back to the 2009 season.
This season, Bears fans are hoping - and somewhat expecting - more than just an average season.
WHAT DO YOU THINK?