Grella second-half goal gives Red Bulls win over Chicago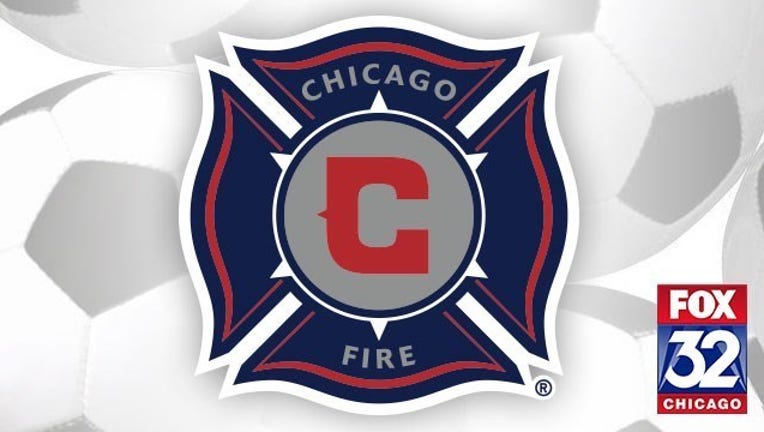 article
HARRISON, N.J. (AP) - The New York Red Bulls got only one shot on goal against the Chicago Fire and that's all they needed.
Mike Grella scored early in the second half after a Chicago turnover and the Red Bulls beat the Fire 1-0 for their third time in five games.
"They stacked the back," Grella said about Chicago's defensive style. "I'm not sure if they were playing five at the back or eight at the back at times but they made it difficult for us, credit to them."
After failing to get a shot on Fire goalkeeper Sean Johnson in the first half, Red Bulls coach Jesse Marsch told his team to put pressure on the defenders.
It proved to be the difference.
Grella scored in the 58th minute after Lloyd Sam forced Chicago defender Jonathan Campbell to make a weak back pass toward his goal. Bradley Wright-Phillips intercepted the ball, laid off a pass to Lloyd, who found Grella coming down the middle for his team-high fourth goal.
"To grind out a game, 1-0, we haven't done that all year," Marsch said. "We haven't shown the ability in a tight game to come out as the victors, so for me that was a really important game for us, important for us to be in and important for us to get the result."
Luis Robles posted his second shutout of the season in making his MLS record-tying 118th consecutive start.
After a 1-6 start, the Red Bulls are 3-1-1 with a game on Saturday against local rival, New York City FC.
"We knew that it was going to be a long, slow frustrating game," Robles said. "The first half was that but in the second half it opened up a little bit. They took little more risks and we were able to capitalize on one of their mistakes."
Chicago (1-5-4) has three straight losses and is winless in six games (0-4-2).
Fire coach Veljko Paunovic wasn't discouraged after the game, saying his team fought hard and continues to improve.
"We are a young team," Paunovic said. "We are under construction still, but growing. We learn from the lessons like today and we just keep pushing hard."
There were two good scoring chances in the first half, and they came minutes apart.
Chicago forward David Accam banged a roughly 35-yard shot off the crossbar in the 30th minute, while Wright-Phillips was wide left with an off-balance shot two minutes later.
New York's Sam and Connor Lade were knocked off the ball in the box in the opening minutes but referee Robert Sibiga saw nothing wrong with the plays.
Chicago has been shut out the last two games and four times this season. It has a league-low eight goals.
"We can take a ton of positives from the game," Johnson said. "We defended for 90 minutes. We limited them to one shot on goal. To come in here against a team of that caliber and do that speaks wonders for our guys' effort and performance. We won't harp on mistakes. Mistakes happen. It's how we recover and I think we responded well, unfortunately we were not able to get the goal to bring it back level."