Hendriks, 4 others closer to return for slumping ChiSox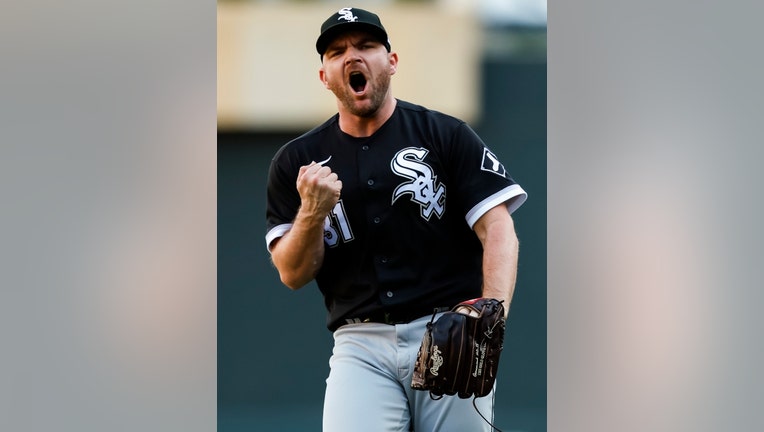 article
CHICAGO - Chicago White Sox closer Liam Hendriks could go out on a rehab assignment next week in a big step in his recovery from non-Hodgkin lymphoma.
Hendriks announced his diagnosis in January and completed his final round of chemotherapy three weeks ago. The 34-year-old right-hander announced last week on Instagram that he was cancer-free.
White Sox general manager Rick Hahn said Thursday that Hendriks would return to Chicago during the team's upcoming series against Minnesota for "a pre-rehab assignment check-in," and then his assignment could start "potentially immediately after that series."
Hendriks, a three-time All-Star, was third in the majors with 37 saves last season. He led the AL with a career-high 38 saves in 2021, after leaving Oakland to sign a $54 million, three-year contract with the White Sox.
Hendriks has 115 saves and a 3.81 ERA over 12 seasons with Minnesota, Toronto, Kansas City, Oakland and Chicago.
The White Sox opened a seven-game homestand Thursday night against Tampa Bay. They had dropped seven in a row going into the series with the Rays.
Hahn also said shortstop Tim Anderson (sprained left knee) and infielder Hanser Alberto (strained left quad) will join Triple-A Charlotte on Wednesday for rehab assignments. Anderson, a two-time All-Star and the 2019 AL batting champion, got hurt on April 10 at Minnesota.
Third baseman Yoán Moncada is dealing with a bulging disk in his lumbar spine that is impinging on nerves, causing pain in his hips and limiting his mobility. He hasn't appeared in a big league game since April 9.
"Over the last few days, it seems that things are settling down in that region and he's able to do more and more physical activity," Hahn said.
Hahn said Moncada might be ready for a rehab assignment in the next couple of weeks. But Hahn added with "two out of every 10 (cases) you have to have some sort of intervention in the offseason."
Reliever Garrett Crochet, who had Tommy John surgery before the 2022 season, could go on a rehab assignment as soon as this weekend.
The White Sox could use the reinforcements after a rough start. The team was expected to contend in the AL Central under first-year manager Pedro Grifol, but it hasn't worked out so far.
"Obviously we're all very frustrated and disappointed with how we started here," Hahn said. "I believe this group can get things right. And that has to start soon. We have to start digging ourselves out of this hole we've created for ourselves."