Illinois pushes past DePaul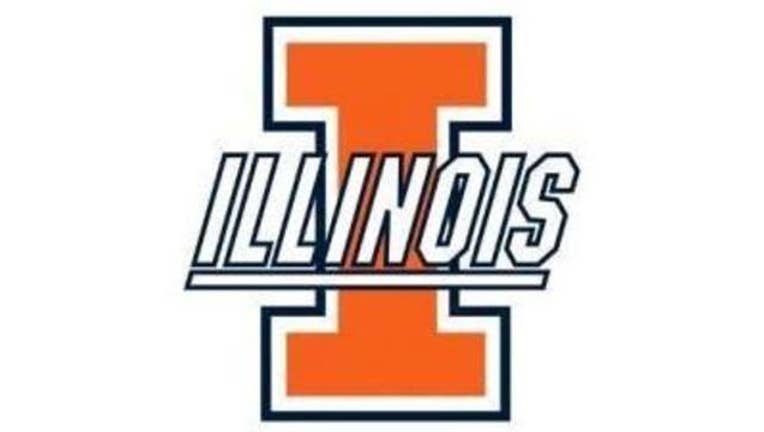 article
CHAMPAIGN, Ill. (AP) - Mark Smith shot 40 percent from the field and made just one of his five 3-point attempts.
But he still found a way to be effective - scoring a career-high 21 points - in Illinois' 82-73 victory over DePaul on Friday night in their first meeting in 60 years.
Entering the game, Smith hadn't missed a free throw all season and that trend continued against the Blue Demons. He led all players with 12 attempts at the charity stripe, including eight in the first half.
"Credit to Mark Smith, a freshman who was probably the most poised player," DePaul coach Dave Leitao said. "He made plays and got lost in the game."
Kipper Nichols also had a strong outing, tying his career-high with 16 points. He also chipped in with four rebounds and one steal.
Illinois (3-0) made just 5 of 23 3-pointers and shot 42 percent from the field and 21.7 percent from downtown but it wasn't because of Nichols. Coming off the bench, he nailed two of his three attempts.
"I love productivity off the bench," Illinois coach Brad Underwood said. "I try to find that. I try to create it. I don't want just bodies coming in."
The Blue Demons hung with the Illini all game, but were never quite able to get over the hump. DePaul led for just 3 minutes and 44 seconds.
Led by freshman Justin Roberts - who scored a career-high 19 points - DePaul went on an 11-2 run to close within 49-47 with 14 minutes to play. But the Illini responded with a 9-2 run of their own, highlighted by an and-one layup and right hand jam from Nichols, who scored the last seven in the surge.
Eventually, Illinois' pressure - which forced 18 turnovers - and 22 second-chance points, became too much for DePaul to overcome.
"I thought they stuck to their game plan really, really well," Leitao said. "I knew rebounding was going to be something they were going to focus on."
DePaul shot just 32 percent in the second half and Tre'Darius McCallum - the Blue Demons' leading scorer - was held scoreless in 22 minutes.
Aaron Jordan had another strong outing off the bench. He scored seven points on 2-of-4 shooting and led Illinois with nine rebounds. He has the Illini's most consistent player off the bench so far this season.
"He is just finding ways to stuff the stat sheet," Underwood said.
THE BIG PICTURE
DePaul: The Blue Demons lost starting guard Devin Gage to an ankle injury in the first half. However, Roberts showed that he can be the Blue Demon's main' playmaker in extended minutes. Along with his 19 points, he also had five rebounds and four assists.
Illinois: The Illini continue to struggle shooting from beyond the arc, but were still able to pull out a win behind strong performances from its underclassmen. Smith (freshman) and Nichols (sophomore) were the only players on Illinois to score in double figures.
LONG TIME COMING
Illinois entered the game leading the all-time series between the teams 12-6, but the last of those meetings was in December 1957, a 75-70 win in Champaign. The teams were led by two coaches with what now seem like impossibly long tenures. DePaul's Ray Meyer, who coached the Blue Demons from 1942-94, and Illinois' Harry Combes. He coached the Illini from 1947-67.
LOTS OF WHISTLES
The Illini and Blue Demons combined to commit 59 fouls and shoot 63 free throws. Marin Maric and Jaylen Butz fouled out for DePaul, while Black fouled out for Illinois. Both teams also had multiple players with four fouls, forcing both coaches to go deep into their bench. Eventually, 10 players played for the Illini, while 11 saw time for the Blue Demons.
UP NEXT
DePaul: The Blue Demons will have another Big Ten match up against Michigan State on Thanksgiving. The Spartans are ranked No. 2 in the country.
Illinois: The Illini continue their home stand Sunday against Marshall. Led by junior Jon Elmore, who is averaging 28.3 points and 7.7 assists, the Herd are 2-1.