Illinois tops Kent St. 31-24, extends home-opener win streak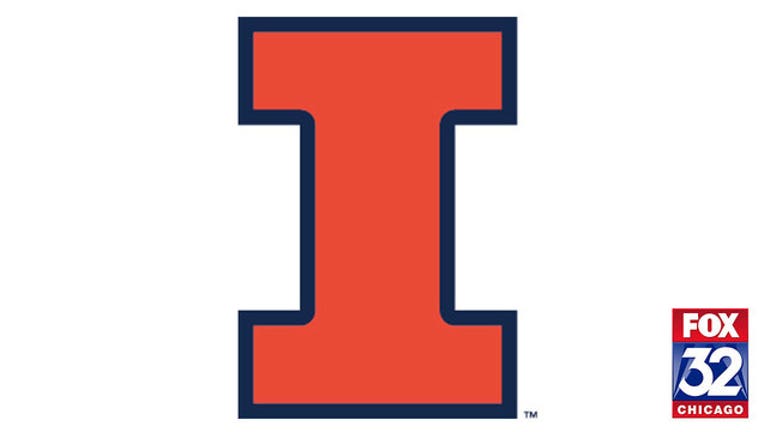 CHAMPAIGN, Ill. (AP) - As expected, Illinois showed up to play what many thought would be a nonthreatening Kent State team on Saturday. Unfortunately, its offense didn't arrive at Memorial Stadium until midway through the third quarter.
Nonetheless, the Illini rallied to hold off Kent State 31-24, avoiding an upset and extending its home-opener win streak to 21 games, the fourth-longest in the nation.
But the win didn't come easy for Lovie Smith's Illinois team, expected to easily turn around a 2-10 season from last year.
Following a lackluster first half that saw Kent State leading 17-3, Illinois quarterback AJ Bush showed the crowd of 31,898 why offensive coordinator Rod Smith called him a "dynamic, dual threat." Bush passed for 190 yards on 23 attempts, and rushed for 139 yards on 21 carries.
"Any team that judges us off this game will be in for a rude awakening, I promise you'" Bush said after the game.
"It's been a while since AJ played," Lovie Smith said. "He's a tough guy, he's mobile and he ran well. He also threw some good passes."
Reggie Corbin carried 10 times for 79 yards and two touchdowns for the Illini (1-0). Mike Epstein and Ra'Von Bonner added rushing touchdowns.
"Offensively, we knew we had a lot of weapons and I thought the offensive coaches gave the guys a chance to make plays," Lovie Smith said.
Woody Barrett, announced by first-year Kent State coach Sean Lewis as the starting quarterback at game time, was 28-of-41 passing for 270 yards and two touchdowns. He threw an interception late when Illinois linebacker Del'Shawn Phillips picked off a short pass into the end zone that would have tied it with less than three minutes remaining.
Barrett and sophomore Dustin Crum had battled for the starting spot since spring.
Barrett also was the leading rusher for the Golden Flashes with 18 carries for 117 yards and one touchdown.
Lewis saw much to be happy about on Saturday.
"For year one, game one, it's certainly something we can build on," he said. "Obviously, we need to finish stronger and there are going to be some things we need to look at."
Mike Carrigan rushed for 62 yards on eight carries and a touchdown for Kent State (0-1).
BIG LOSSES
Before the game, Illinois announced the indefinite suspension of five players, including three starters: safety Bennett Williams, cornerback Nate Hobbs and tight end Lou Dorsey. Wideout Carmoni Green and defensive tackle Deon Pate also were suspended.
The loss of defensive backs Williams and Hobbs hurt the Illini, allowing Barrett to pepper the Illini secondary with passes early in the game, throwing for 110 yards and two touchdowns in the first half. Illinois tightened up in the second half. Losing Dorsey also hurt with backup Daniel Barker a nonfactor in the game.
The team said the suspensions were for "breaking team rules." No further information was available, nor was it certain how long the players will be out, although Lovie Smith indicated after the game it might be sooner rather than later.
"It's not a death sentence," Smith said. "And that won't be the case with these players."
KEY PLAY
With 2:11 left and Illinois up 31-24, Kent State drove to the Illini 2-yard-line. After being backed up to the 6, Barrett dropped back on fourth down. Carrigan had slipped to the left and was open briefly in the back of the end zone. Barrett fired the ball and Phillips leaped and snared the interception, ending the Kent State threat and securing the Illinois victory.
THE TAKEAWAY
Illinois was expected to cruise to victory over a Kent State team picked by most to finish last in the Mid-American Conference. But Rod Smith's offense didn't awaken until midway through the third quarter, finally bringing the crowd to its feet as it struck twice in less than three minutes to tie the game at 24.
A few minutes later, Corbin punched his way in on a 1-yard carry to cap an eight-play, 55-yard drive that put Illinois up for good.
UP NEXT
Illinois: Hosts Western Illinois on Saturday.
Kent State: Hosts Howard on Saturday.