Jimmy Butler scores 23 points as Bulls beat Pelicans 121-116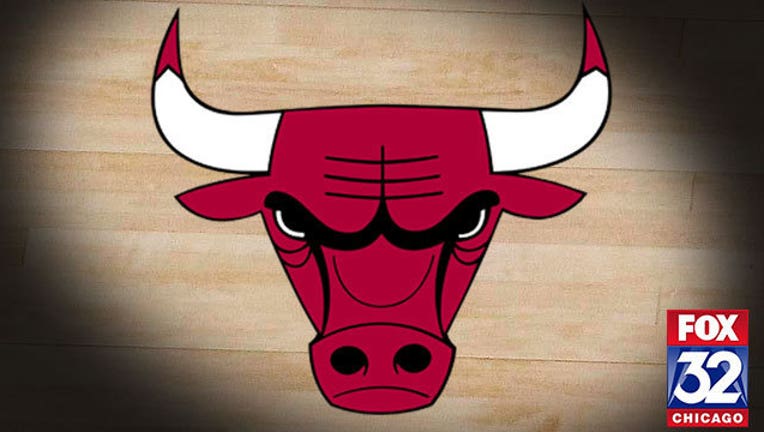 article
NEW ORLEANS (AP) - Bothered by a sore knee, Jimmy Butler could have checked out of the Chicago Bulls' final road game any time he wanted. Instead, he remained all in.
Butler scored 12 of his 23 points in the last six minutes and the short-handed Bulls beat the injury-riddled New Orleans Pelicans 121-116 on Monday night in a matchup of two teams eliminated from the playoffs.
"I don't want anyone to think I'm quitting on my team," Butler said. "I love this game and I'm fortunate to play every day. I don't care if we're in the playoffs or out of the playoffs. I don't like to lose, period. I play to win."
Nikola Mirotic added 20 points and Cristiano Felicio matched his career high with 16 for the Bulls. Butler was the only regular in the starting lineup, taking over for Derrick Rose at point guard. Rose and Pau Gasol sat after Chicago was eliminated when Indiana won Sunday.
James Ennis had a career-high 29 points for the Pelicans, who have been without all five of their leading scorers for two weeks. Toney Douglas contributed 21 points, and Tim Frazier had 20 points and 11 assists.
On the bench for a 10-minute span at the end of the third and the start of the fourth, Butler took over down the stretch. With the score tied at 106, he converted a layup, hit a contested 3 as the shot clock was winding down, made two free throws and sank a step-back jumper from the corner as the Bulls pulled away.
"Jimmy wanting to be out there says a lot," Chicago coach Fred Hoiberg said. "It shows he wants to be the leader of this club. He was giving our guys the ball and competing all the way to the finish line."
After missing the team flight, Butler made it to New Orleans on his own and opted to play despite having missed 15 games in February and March with a left knee issue.
"If coach had been like, Jimmy, you've got to play 48 minutes tonight, I would have done it," Butler said. "I almost didn't want to come off the floor when he asked me to. I'm here to play."
Trailing 96-93 early in the fourth quarter, the Bulls scored 11 straight points to go up by 8. Aaron Brooks hit a 3, Bobby Portis sank a tough bank shot, Mirotic had a basket, Portis made two free throws and Mirotic fed Doug McDermott for a layup.
The Pelicans were scoreless for nearly four minutes in that stretch but came back to tie it at 106 on 3-pointers by Douglas and Jordan Hamilton.
Butler dominated from there, finishing 8 of 11 from the floor. He negated a career night from Ennis, a second-year pro.
Signed March 30 to a 10-day contract and picked up for the rest of the season on April 9, Ennis drained five 3s and scored 11 more points than his previous high.
"I'm pretty confident," he said. "I play hard, and when you play hard, anything can happen."
SURGERY FOR HOLIDAY
Pelicans guard Jrue Holiday had surgery on Monday to repair an orbital wall fracture on his right eye, the team announced. He is expected to recover in six to eight weeks, well before the start of next season. Holiday, who hurt the eye on March 28 against the Knicks, averaged 16.8 points, six steals and three rebounds in 65 games.
TIP-INS
Bulls: With nothing to play for, Hoiberg said Rose and Gasol also will sit out the finale at home. . The last time Chicago missed the playoffs, in 2007-08, former coach Scott Skiles was fired in December and interim coach Jim Boylen was fired at the end of the season. The only player left from that team is Joakim Noah, who has been out since January with a left shoulder injury. . The Bulls finished 16-25 on the road.
Pelicans: New Orleans will miss the playoffs for the fifth time in the last six years and has not advanced past the first round since 2007-08. . The Pelicans finished 21-20 at home. . New Orleans had seven offensive rebounds to Chicago's zero in the first half.
UP NEXT
Bulls: Home against Philadelphia on Wednesday to end the season.
Pelicans: At Minnesota on Wednesday to end the season