Kershaw, Roberts start out well, Dodgers top White Sox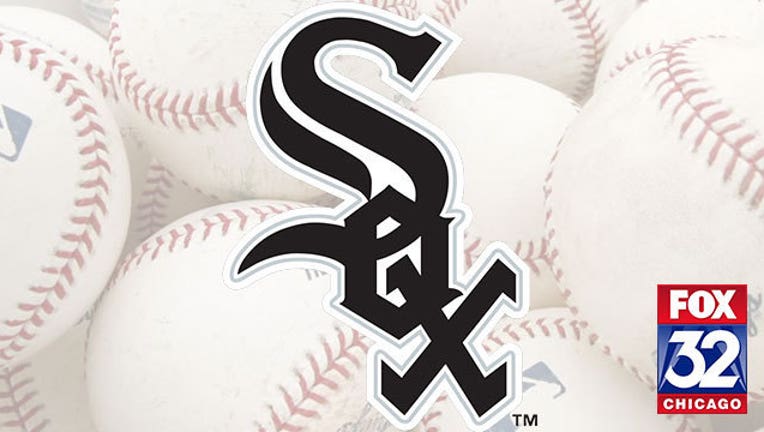 article
GLENDALE, Ariz. (AP) — Clayton Kershaw threw two scoreless innings in his first spring start and new manager Dave Roberts won in his debut as the Los Angeles Dodgers beat the Chicago White Sox 6-1 Thursday.
Kershaw struck out and gave up one hit. The three-time Cy Young Award winner is expected to pitch six times in spring games before he makes his sixth straight opening day start on April 4 at San Diego.
"It was all right. Physically, it felt good," he said.
Roberts took over for Don Mattingly in the Dodgers' dugout this season. Before the game, Roberts announced that Brett Anderson, a projected starter this season, needed back surgery and would miss three to five months.
"That's a bummer," Kershaw said. "From a team standpoint, he was such a big part of what happened last year. He was able to stay healthy and that had been kind of the knock on him."
"I've known Brett since we were 16. I know the kind of stuff he has. Just personally, I feel bad for him," he said.
Anderson's injury leaves another hole in a starting rotation that lost Zack Greinke in December to Arizona. It's also not known when Hyun-Jin Ryu and Brandon McCarthy will be ready — Ryu is coming off shoulder surgery and McCarthy underwent a Tommy John procedure last May.
But Kershaw said the uncertainty doesn't change how he will approach his job.
"On every fifth day, my goal is to pitch nine innings without giving up a run," he said.
Los Angeles scored three runs in two innings off starter John Danks.
Alex Guerrero, who started at third base for the Dodgers while Justin Turner works his way back from offseason knee surgery, homered off Danks.
The Dodgers scored twice in the first on RBI singles from Yasiel Puig and Yasmani Grandal.
STARTING TIME
Dodgers general Farhan Zaidi said that Anderson suffered an injury to the same disk in his lower back that was surgically repaired in 2014 when the left-hander was in Colorado.
"In going over the diagnosis with the doctors, we were told that the chances of this re-occurring were pretty low, something like 10 percent," Zaida said. "It's obviously unfortunate. He came in in great shape. He was doing a lot of preventative stuff."
Zaidi indicated that the Dodgers would try to complete their starting rotation with the pitchers already have in camp. Dodgers manager mentioned Mike Bolsinger and Brandon Beachy as possibilities.
TRAINER'S ROOM
Dodgers: Turner is expected to miss the first few games as a precaution.
ROLLINS ROLLS ON
White Sox manager Robin Ventura says he expects shortstop Jimmy Rollins to make the opening day roster. Rollins, who last spring was with the Dodgers in the Camelback Ranch clubhouse across the complex from the one where he is now, recently signed a minor league contract with Chicago. The 37-year-old veteran, the 2006 NL MVP, wasn't surprised his stay with the Dodgers lasted only one season.
"It's Corey Seager's time," Rollins said.
The 21-year-old Seager was the Dodgers starting shortstop Thursday.
UP NEXT
White Sox: Cleveland and Trevor Bauer visit Camelback Ranch Friday against Jacob Turner in a matchup of right-handers.
Dodgers: Left-hander Scott Kazmir gets the start Friday against Texas. The Rangers will counter with right-hander Chi Chi Gonzalez.