Kyle Hendricks, Addison Russell lead Cubs over Cardinals 4-1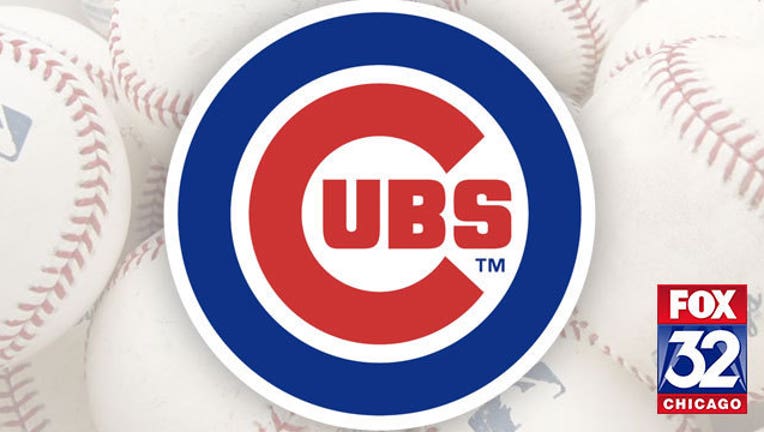 article
CHICAGO (AP) - Addison Russell received a rousing ovation as he stepped to the plate for the first time in six weeks. Then he gave the crowd a reason to cheer even louder.
Russell homered in his first at-bat since being activated from the disabled list, Kyle Hendricks pitched effectively into the eighth inning and the Chicago Cubs beat the St. Louis Cardinals 4-1 on Saturday to increase their NL Central lead.
Chicago has won five straight and leads Milwaukee by 3 1/2 games and St. Louis by five in the division.
"That was a pretty special moment in my life," Russell said of his first career pinch-hit homer in the eighth. "Walking to the plate, I couldn't help but smile inside."
The 23-year-old had been sidelined since early August with plantar fasciitis of the right foot. The injury persisted longer than expected and the decision to activate him wasn't made until a few hours before game time.
"Of course, we're not expecting that," manager Joe Maddon said. "I just wanted to get him an at-bat."
Albert Almora Jr. had three hits and two RBIs for the Cubs.
Hendricks (7-5) allowed one run and six hits in a season-high 7 2/3 innings. He struck out five and walked one.
Wade Davis got the final three outs for his 30th save in 30 chances, extending his Cubs record. He has converted 36 straight going back to last season for the longest active streak in the majors.
Matt Carpenter homered in the eighth for the Cardinals' run.
Michael Wacha (12-8) allowed three runs and six hits in 5 2/3 innings.
The Cubs managed just one hit over the first three innings before breaking through in the fourth. Almora and Ian Happ had RBI singles to make it 2-0.
Wacha, though, avoided a big inning by striking out Javier Baez and Hendricks (sandwiched around a walk to Jon Jay) to leave the bases loaded.
In the fifth, Anthony Rizzo and Willson Contreras drew two-out walks following lengthy at-bats (a total of 20 pitches) to put two runners on. Almora then ripped the first pitch he saw into the left-center gap, scoring Rizzo for a 3-0 lead.
"His stuff was great," manager Mike Matheny said of Wacha. "In the fourth, just the walk, a couple hard hit balls, but I thought his stuff looked really good. He threw good enough for us to have a chance to get him a win."
Hendricks retired the first two batters in the eighth before Carpenter hit a solo shot to left.
"He was really good," Maddon said of Hendricks. "Everything was working. They were having bad takes. His fastball was the best fastball he's had all year."
RUSSELL AT SHORT
Despite Baez's stellar defense of late, Maddon made it clear that Russell will play only shortstop when he's on the field.
"If you look at what Addy did last year, that's pretty darn good," the manager said. "He made the All-Star team, 20-something homers, almost 100 RBIs, one of the better defenders in all of baseball. Javy's done great, but in my mind's eye when Addy's there and Javy's at second, it's really difficult to beat."
Russell stayed in the game at short in the ninth with Baez moving to second.
TRAINER'S ROOM
Cardinals: CF Dexter Fowler returned after sitting a week with a bruised left knee. He was 2 for 3 and was hit in the hand by a pitch in the ninth. He was being examined afterward. . 2B Kolten Wong sat out with back spasms after leaving Friday's game in the seventh.
Cubs: RHP Jake Arrieta (right hamstring strain) threw 42 pitches in a bullpen on Saturday and said he felt great. The team will wait to see how he responds Sunday before deciding if he's ready to return. . RHP Koji Uehara wasn't available because of a lower back issue.
UP NEXT
Cubs LHP Jose Quintana (6-3, 3.88 ERA) faces RHP Lance Lynn (11-7, 3.01) in the finale of the series on Sunday. Quintana is 3-0 with a 2.60 ERA in three starts against St. Louis, including a 5-3 win on July 23. Lynn is 2-3 with a 4.60 ERA at Wrigley Field.