LaMarre, Lopez team up on Yankees; White Sox win 4-1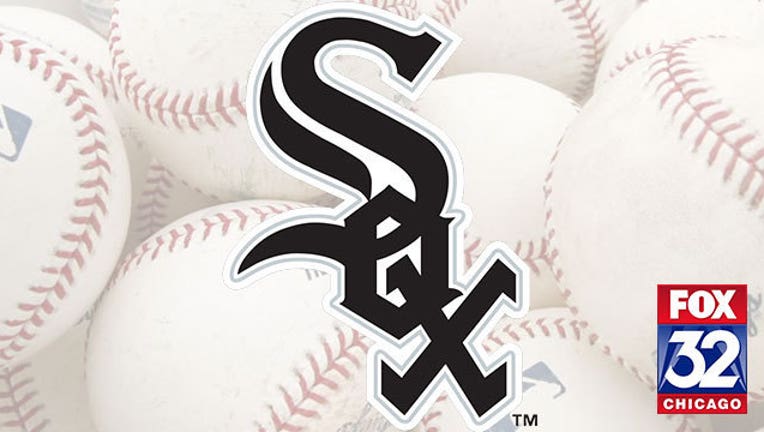 NEW YORK (AP) - The Yankees' pursuit of the Boston Red Sox got stalled by Ryan LaMarre and Reynaldo Lopez.
LaMarre homered and drove in a career-best four runs, Lopez stifled the Yankees again despite diminished velocity and the Chicago White Sox beat New York 4-1 on Wednesday night.
LaMarre hit a pair of run-scoring doubles off starter CC Sabathia (7-5), then lifted a leadoff shot against Chad Green in the seventh. The 29-year-old had one previous homer this season and one all of last season between Triple-A and the majors.
"It feels incredible," said LaMarre, whose only other big league homer came in his hometown of Detroit earlier this month.
Chicago has won five of six and 11 of 15. The rebuilding White Sox took two of three for their first series victory in the Bronx since 2005, and also have won five straight road series overall for the first time since 2004-05. That, despite being well outside the AL postseason picture.
"It tells you they're not laying down," White Sox manager Rick Renteria said.
New York is 9-3 in its past 12 but fell 7 1/2 games behind AL East-leading Boston for the best record in the majors. The Red Sox beat the Marlins 14-6.
"The bottom line is you're going to have some bumps where you lose to a team that maybe you don't think we should lose to," manager Aaron Boone said. "And that's always frustrating.
"The losses sting. There's nothing better than shaking hands at the end of the day. That's what we pour everything into, but as far as who it's against, I don't really care."
Sabathia struggled through a 32-pitch second inning that included LaMarre's two-run double. LaMarre added his career-best third RBI on a double in the fourth to make it 3-0.
Ronald Torreyes hit a bases-loaded single for New York to make it 3-1 in the fifth, but then Brett Gardner struck out and Gleyber Torres was thrown out at home on a wild pitch to end the inning. Torres took off after Lopez's pitch skipped past catcher Kevan Smith, but Smith fetched the ball at the backstop and whipped a throw to Lopez for the tag.
"That's one of those, kind of a fluky bounce there that didn't go the right way," Boone said.
Sabathia allowed three runs over six innings in his second start since returning from the disabled list.
Jace Fry struck out Torres and pinch-hitter Luke Voit with a runner on for his fourth save.
SLOWED BUT SOLID
Lopez (5-9) allowed a run over seven innings despite lacking his best stuff. Lopez averages 95.5 mph on his fastball but sat at 90-91 in the first inning before picking it up a bit from there. He was visited by Renteria and a trainer in the second.
"Watching, we just said, 'Something's not right,'" Renteria said. "He said he felt good. He didn't feel any discomfort. He just felt a little tight. He was just working through it. He certainly did."
Lopez allowed five hits, struck out six and walked two. He also pitched one-run ball over seven innings against New York on Aug. 7.
Chicago starters have a 2.11 ERA over the past six games.
NOT THIS TIME
A night after his game-ending, pinch-hit homer in the ninth, Neil Walker was robbed of another shot in his first at-bat. Right fielder Avisail Garcia leaped at the wall in the second inning and gloved Walker's line drive that looked as though it would reach the seats.
CENTERS OF ATTENTION
Yankees center fielder Aaron Hicks laid out to steal an extra-base hit from Garcia in the fifth. Hicks was shaded toward right-center but chased down Garcia's line drive in left-center, diving while catching the ball on his backhand.
Hicks added another impressive grab on Yoan Moncada's long fly in the sixth, recovering after getting turned around twice on a ball hit directly over his head.
Adam Engel, Chicago's center fielder, robbed Hicks in the bottom of the inning by diving for a catch in shallow center.
JUST A FLESH WOUND
Torres, the Yankees shortstop, was visited by a team trainer after getting spiked in the left forearm and thumb by Yolmer Sanchez on a steal attempt in the seventh. Torres remained in the game and lined a single leading off the bottom of the inning. He said he was fine afterward.
BOO BIRDS
Slumping Yankees first baseman Greg Bird was booed after flying out with runners aboard in the fifth and seventh. Bird had a double but is still in a 3-for-38 slide.
"I think he does a good job of dealing with outside stuff, so I'm not worried about that with him," Boone said. "I just want him to get into a good groove."
TRAINER'S ROOM
White Sox: SS Tim Anderson told Renteria he was ready to play after bruising his left ankle in a collision with LF Nicky Delmonico on Tuesday. Anderson was held out of the starting lineup, though.
Yankees: SS Didi Gregorius ran, took grounders at shortstop and took batting practice on the field for the first time since bruising his left heel. It remains to be determined whether he'll need a minor league rehab assignment before coming off the disabled list.
UP NEXT
White Sox: RHP Lucas Giolito faces Boston RHP Rick Porcello as Chicago opens a 10-game homestand. Giolito struggled early in the season but has pitched better in five August starts.
Yankees: LHP J.A. Happ opposes Detroit LHP Francisco Liriano to open a four-game series in the Bronx. Happ is 5-0 with a 2.37 ERA in five starts since being acquired from Toronto.
___
More AP MLB: https://apnews.com/tag/MLB and https://twitter.com/AP_Sports