LeBron, Cavs win 12th straight at home, 115-112 over Bulls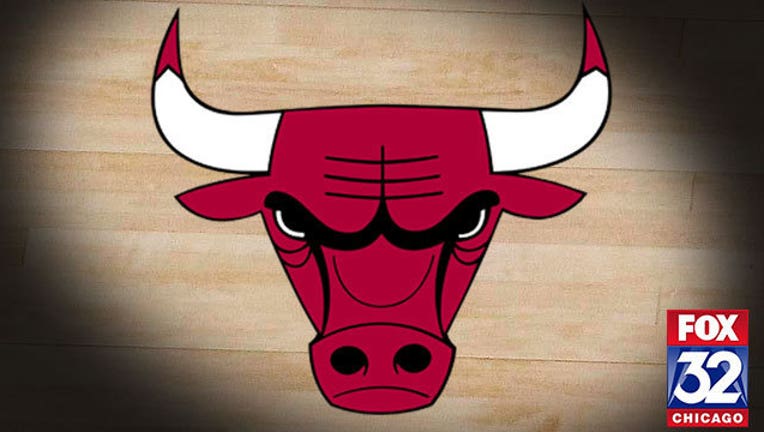 article
CLEVELAND (AP) - LeBron James scored 34 points, Kevin Love added 27 and the Cleveland Cavaliers won their 12th straight home game, 115-112 over the Chicago Bulls on Thursday night as injured point guard Isaiah Thomas moved even closer to his return.
James had 11 points in the fourth quarter and dropped a pair of free throws with 11.1 seconds left as the Cavs won for the 19th time in 21 games and ended Chicago's seven-game winning streak.
With Cleveland's Jae Crowder guarding him closely, Chicago's Denzel Valentine was short with a tying 3-pointer in the final second.
Dwyane Wade had three steals and two blocks in the fourth quarter for Cleveland, which improved to 3-0 against the Bulls this season.
Rookie Lauri Markkanen scored 25 points, Valentine had 18 and Nikola Mirotic 15 for the Bulls, who lost for the first time since Dec. 6. Chicago's win streak followed a 10-game losing skid.
The Bulls battled back from a 10-point deficit early in the fourth and were within four at 111-107 when James, who has been so clutch in the fourth quarter all season, sank a fadeaway baseline jumper. Chicago pulled to 113-112 on Valentine's layup before James made his two free throws and Cleveland got the key defensive stop to end it.
Cavs coach Tyronn Lue missed the game with an undisclosed illness. Assistant coach Larry Drew filled in for Lue, who conducted his usual media session about 90 minutes before tip-off and was in Cleveland's locker room before the team announced he was sick.
That wasn't the only news during a hectic pregame for the Cavs as starting guard J.R. Smith was a late scratch with a sore left knee and Thomas took the floor dressed in his uniform and participated in pregame warmups with his teammates for the first time since arriving in Cleveland.
Earlier in the day, Thomas was assigned to the Cavs' Canton G-League affiliate so he could practice and take part in a full-court scrimmage. There's still no definitive date for Thomas to make his debut with Cleveland, but he's closer than ever.
Lue did rule Thomas out of Monday's Christmas Day marquee matchup with Golden State, but it's possible the 28-year-old All-Star, who was acquired this summer in a blockbuster trade with Boston, could play next week when the team plays at Sacramento and Utah.
TIP-INS
Bulls: Bulls: G Zach LaVine (left knee) and G Cameron Payne (right foot) have yet to play this season and remain out. ... Dropped to 3-13 on the road. ... Valentine, who has stepped up his game lately, made three consecutive 3-pointers early in the third. ... Chicago attempted just one free throw in the first half.
Cavaliers: Cleveland has made at least 10 3-pointers in a franchise-record 22 straight games. ... James became the first player to appear in 800 games for Cleveland. ... Smith's knee flared up following the morning shootaround and he was kept out as a precaution. ... G Derrick Rose still isn't ready to return to the floor after being sidelined with an ankle injury that had him evaluating his future. Lue said Rose is doing some light workouts, but "nothing too fast right now as far as on the court. But his spirits are great, great having him back. Just the most important part, just getting him back healthy."
UP NEXT
Bulls: Continue three-game trip at Boston on Saturday. Chicago beat the Celtics 108-85 at home on Dec. 11.
Cavaliers: Visit Golden State on Christmas in a holiday rematch of the last three NBA Finals.