Little boy gives Pope Francis Chicago Fire soccer ball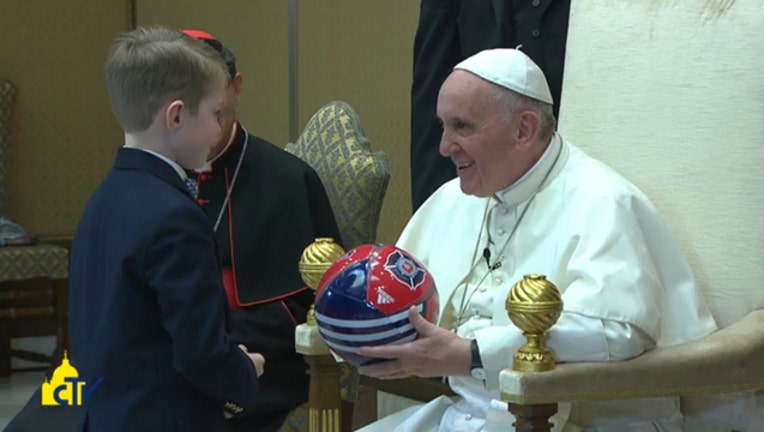 article
CHICAGO - A 7-year-old from La Grange recently experienced the thrill of a lifetime when he got to give Pope Francis a Chicago Fire soccer ball.
William Morkin was among a small group of children who had the opportunity to visit Vatican City and meet with the Pontiff. In addition, the kids presented to Pope Francis a gift from their homelands.
Pope Francis has been a lifelong supporter of Argentine Primera Division side Club Atlético San Lorenzo, so the soccer ball if a perfect gift!
Read Full Story @ Chicago Fire's website